Home Made Garam Masala ( All Purpose Indian Spice Mix)
To me this is the quintessential spice for Indian cooking. The hues, depth and flavours vary regionally but for a meat lover in India this masala mix is a must. I don't use store bought garam masala. They taste weird to me. And besides stored for long garam masala does taste or smell mild so I powder my masala once in 3 weeks. We use this masala for all veg and non-veg preparations. This masala is very strong and dark brown in colour. I don't sieve it though it is suggested that you do.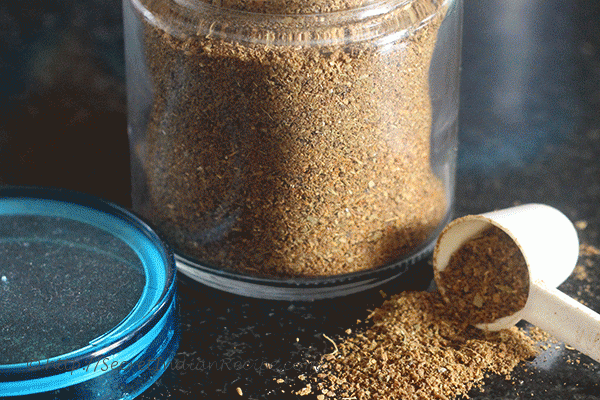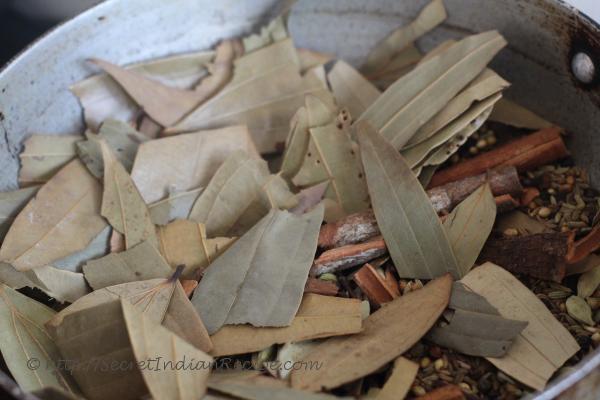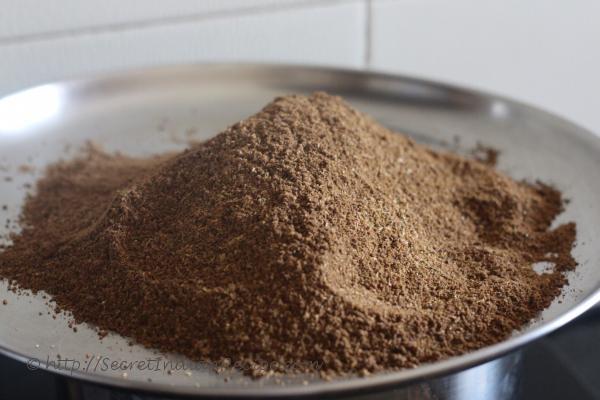 Ingredients:
Bay leaf- 15
Peppercorns- 2 tbsp
Coriander seeds- 1/2 cup
Cumin seeds- 1/4 cup
Star anise- 2 tbsp
Cinnamon- 6 sticks
Cloves- 3 tbsp
Fennel seeds- 6 tbsp
Green cardamom- 3 tbsp
Black cardamom- 8
Directions:
Dry the mentioned ingredient under sun for a day before roasting them. Roasting is optional if it has been sun dried for a day but I still do it.
Dry roast the cinnamon, cloves, peppercorns, star anise, green and black cardamoms on low heat for 4-5 minutes. Now add the remaining ingredients and roast for 2-3 minutes.
It is done in two steps to not burn the cumin seeds and the first set of ingredients need more time to roast.
Let the spices cool down and then grind them together in a grinder. Sieve the powder and grind the particles not ground once more.
Store in airtight jars and use a dry spoon always.
Other Indian Recipes that you may Like !