Home Made Mango Icecream
This homemade Mango Ice cream is ideal for summer season. The intense mango flavor will be liked by all the children. This dessert recipe is easy to prepare as there are only four ingredients.
There are antioxidant compounds in Mango that can safeguard your body against colon, breast, leukemia and prostate cancers.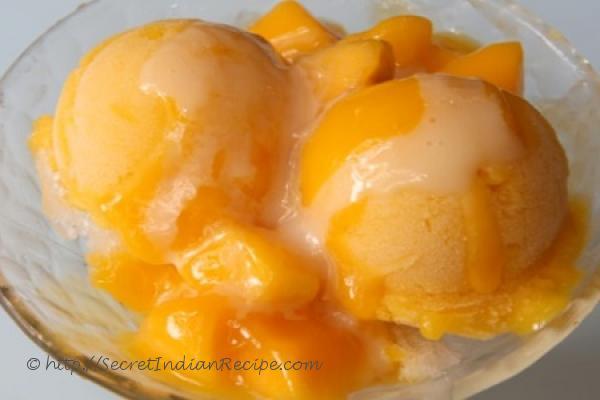 Ingredients:
Condensed milk – 2 cups or 100 gm
Peeled Sweet Mango pieces – 1cup
Fresh cream – 1 cup
Sugar – ½ cup
Directions:
Combine all ingredients in a blender and run for 2 minutes.
Transfer into a shallow aluminum tray
Keep into deep freeze for 2 hours.
Beat the mixture and again keep into the freeze for overnight.
Serve.