Idiyyappam Or Noolappam (string Hoppers Or Rice Noodles)
Idiyappam is a traditional Kerala recipe .It is actually a breakfast recipe in Kerala. It is too tasty and healthy too, as it is a steamed food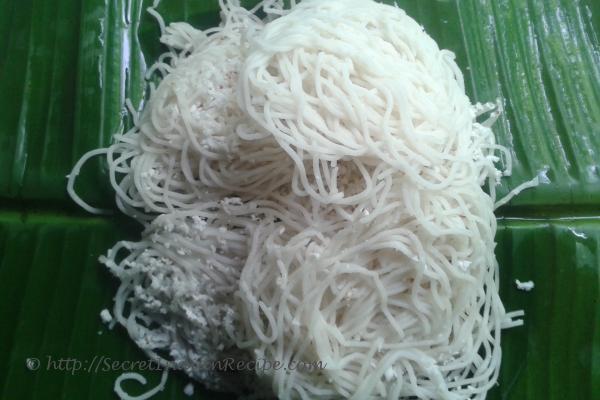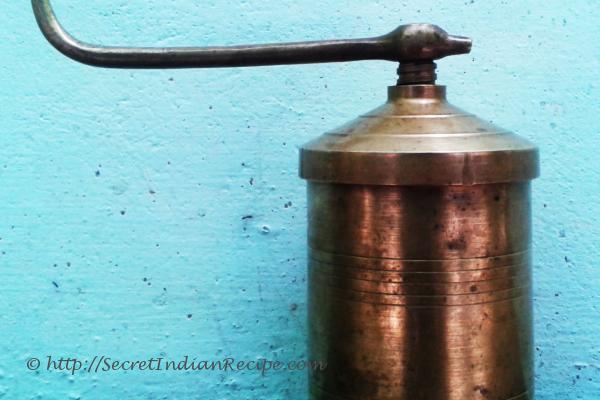 Ingredients:
Rice flour - 500grms
Salt - as you need
Water - 2cups
Coconut oil - 2 tablespoon
Grated coconut -1/4 of a half piece of coconut
Directions:
Boil the water in a vessel.
Add salt to it.
Then add rice flour to it.
Stir till it makes smooth, tough dough.
Add oil to it.
Then make this dough into big balls and sneeze it through a sevanazhi (a vessel for making idiyappam as shown in the picture)
Put grated coconut over the idiyyappam.
Steam it in an idle cooker.
After 10 minutes open it and serve it hot.
Footnotes:
It is very tasty and healthy and goes best with chicken curry or egg roast or kadala curry or even with coconut milk