Idly Kaduku Varuthathu (idly Mustard Seed Fry)
It is a traditional Kerala recipe. This recipe is handed over to me by my father. This can be given to children for tiffin.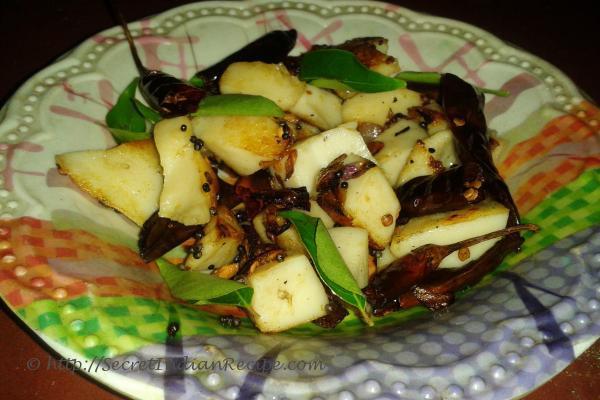 Ingredients:
Idli-5 nos.
Mustard seeds-1 teaspoon
Curry leaves-2 sprig
Chopped small onion-5 nos.
Red chilli-5 or 6 nos.
Oil-4 tablespoon
Directions:
Cut idly to small square pieces.
Switch on the stove and place a pan on the stove.
Add oil in the pan.
When the oil gets heated, add mustard seeds, curry leaves, chopped onion and red chilli.
When the onion turns golden brown, add idly to it and sort it till both sides of idly pieces turn golden brown.
Footnotes:
This can be prepared from left over idly from the breakfast table.