Imli Aur Gur Ki Chutney (sweet And Sour Tamarind And Jaggery Chutney)
In my childhood days, I used to love this chutney with Papad. In those days, the concept of buffet was just emerging and the practice of 'sit and eat' was the tradition. In any family gatherings or weddings, I used to wait for the last serving….serving of Papad and chutney. My cousins used to laugh and sometimes they used to pass on their share to me. Even for my evening snack, I used to always buy ' Samosas' from the local snack shop as they used to serve it with this chutney. As I grew up and moved to different place, my craze for this chutney reduced. Few years back, when I visited my friend Parul's home, her mom served ' Dhoklas' and Pyaz ke pakore with this tamarind chutney. The entire experience was quite nostalgic. I learned the recipe and now I make it quite often. Today I would like to share this with you….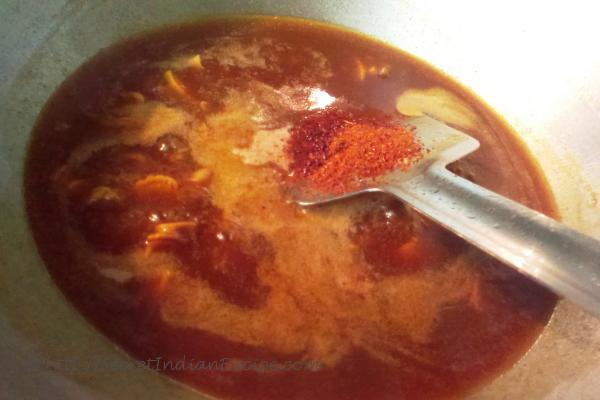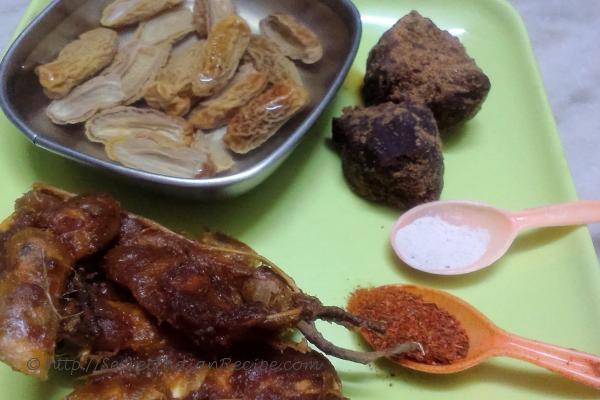 Ingredients:
Imli (Tamarind) – 100 grams
Gur (Jaggery)- 100 grams
Red chili powder – ¼ tablespoon
Black salt – ¼ - tablespoon
Dry dates / dates – 6-8 pieces (optional)
Directions:
Soak Tamarind, Jaggery and dates in 1 cup of water separately for 1 hour. This will turn them soft.
Remove the seeds from Tamarind and mash the pulp. Similarly mash the jaggery in water to dissolve it completely.
Now take a large bowl and a strainer and first strain the Tamarind water and then Jaggery water to remove impurities and residues.
Take the dates out of water, remove the seeds from the dates and chop them finely.....if you do not like munching them then you can add a little water and grind them into paste.
Now place a pan over the gas and pour the tamarind and Jaggery water. Add dates, red chili powder and black salt and bring it to boil. Turn the flame low and let the chutney simmer for 10-12 mintues
As it reaches the required consistency, switch off the gas and let it cool. Store in sterile glass bottle.
Footnotes:
This chutney can be stored for1 month in refrigerator.