Inji Chammandi (ginger Chutney)
As a kid my mother used to force feed me with ginger extract she believed it healed tummy aches. So ginger in every form was part of our daily diet. Ginger was chopped, minced, ground, made into pickles and was part of our daily tea as well.Finally, mom's hard work paid. I grew up to be a lover of ginger and now I have it in various forms. This is an easy chutney for daily breakfasts. It has an overwhelming flavour of burnt ginger and for other ginger lovers like me this would be a great treat.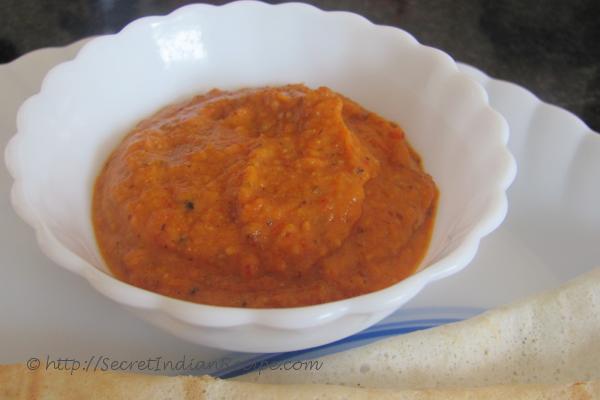 Ingredients:
Ginger- 100g
Grated Coconut- 1/2 cup
Shallots- 6
Dry red chilies- 5-6
Curry leaves- 2 sprigs
Mustard seeds- 1 tsp
Oil- for tempering
Tamarind extract- 1 tbsp
Directions:
In a pan heat some oil. Fry then ginger till brown. Now add the dry red chilies and shallots and grated coconut.
Roast the ingredients till golden.
Let the ingredients cool and then grind them coarsely.
Add salt and tamarind extract and mix well.
In another pan heat a little oil and add the mustard seeds and curry leaves.
Let the mustard seeds splutter and then add it to the chutney. We have this chutney with rice and dosas as well.