Instant Baati Chokha Or Litti Chokha
Baati Chokha is a traditional dish eaten mainly in Bihar and Jharkhad. It can be had for lunch, dinner or you can make it on your holidays and you will surely love it.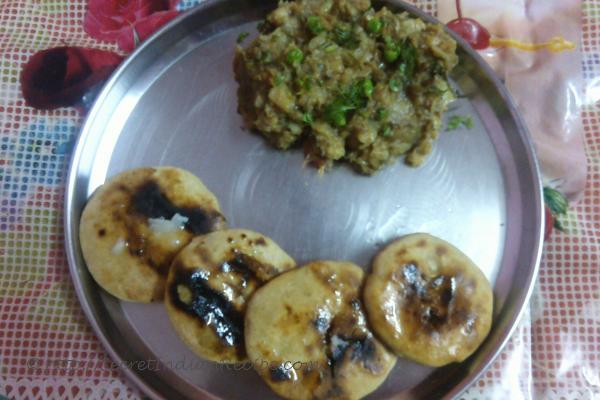 Ingredients:
Wheat Flour
Egg Plant
Potato
Tomato
Coriander
Green chilly
Onion
Garlic
Ghee
Salt
Directions:
First make a dough from flour.
Then roast the egg plants and potatoes on gas flame.
Take a bowl put some chopped chillies & garlic,chopped tomatoes,onions,coriander,mashed egg plants,potatoes & salt to taste.
Mix it well,cut a small piece from dough and makes a small and flat ball.
Put it on gas flame and roast it brown from each side and break this baati from middle & fill it with ghee.
Serve hot baati with chokha and enjoy it.