Rhomesecret Recipe : Jain Dabeli
This dish was p[repared st #RHomeSecrets at renaissance Mumbai.
A street snack without onion, garlic and potato, the Jain style.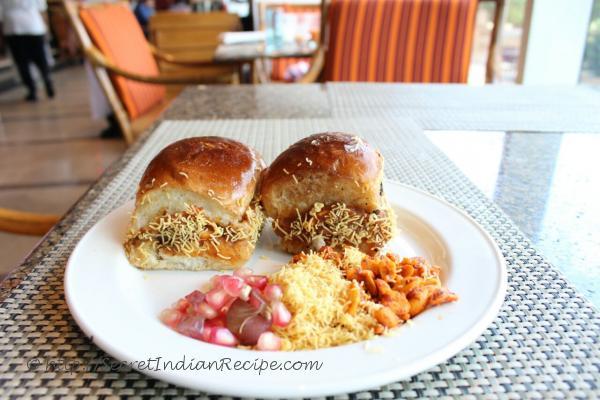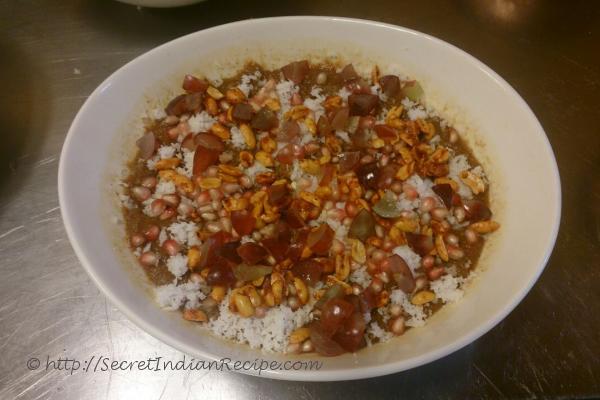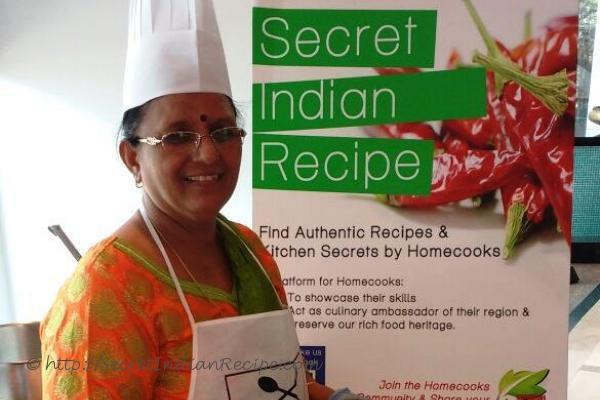 Ingredients:
|| Ingredients for Dabeli Stuffing ||
75 grams Poha (Beaten Rice)
150 grams Jaggery
200 grams Dabeli masala
|| Ingredients for Masala Peanuts ||
200 grams roasted Peanuts
1 tablespoon Oil
½ tablespoon Red chilli powder
½ teaspoon Chaat masala
1 tablespoon grounded Sugar
Salt as per taste
|| Ingredients for Sweet Date Chutney ||
100 grams Dates
10 grams Tamarind
25 grams Jaggery
Salt and Red chilli powder to taste
|| Ingredients for Garnishing ||
200 grams Sev
Grapes.
Coconut
Pomegranate
Directions:
<< Preparing of Dabeli stuffing >> Crush poha in a mixer grinder. Heat 500 ml water in a pan. Add crushed poha, jaggery and dabeli masala in steaming water. Stir the mixture properly till the components blend with water. Wait till all the ingredients blend well with each other and spread the mixture on a plate.
<< Preparing of Masala/ spicy Peanuts >> Heat 1 tablespoon oil in a pan, when the oil smokes add roasted peanuts, red chilli powder, chaat masala, salt and grounded sugar. Stir the mixture well till every masala mixes well with the peanuts.
<< Preparing of Sweet Date and Tamarind Chutney >> Boil a mixture of sweet dates (seedless), jaggery, tamarind, salt and red chilli powder for approx 5-6 mins. In a grinder or blender, grind all the above mixture to a smooth paste and add water if required.
<< Serving of the Dabeli >> Cut the dabeli bun bread diagonally without cutting through. Spread the sweet date chutney, dabeli stuffing and masala peanuts inside the bun. Place the bun on a low flame pan with some butter. Apply some pressure to toast on both sides of the bun for approx 30 seconds. Cover the sides with some sev, grated coconut, grapes and pomegranate seeds to add taste. Serve hot.
Garnish with sev, coconut slices and pomegranate.