Jalebi
This is a yummy dessert,that is easy to make.you will definitely love this Jalebi :)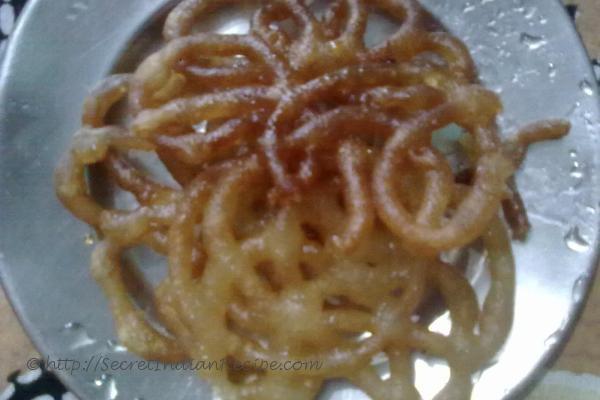 Ingredients:
Refined Flour
Baking Powder
Cardamom Powder
Sugar
Orange Color
Ghee or Oil
Directions:
Take 2 cup refined flour and add some water and little bit of baking powder then mix it and put it for 14 to 15 hours for fermentation.
After this we have to stir it.
Take 3 cup water as required and add some sugar,stir it and put it on the gas.
Check the consistency of sugar syrup if it is right;mix some cardamom powder for taste and aroma.
Take a deep kadhai and fill it half with ghee or oil and put it on the gas until this became hotter.
Take a cloth and make a hole in it,filled it with batter and made a jalebi.
When jalebi became golden brown,take it out of the kadhai and put it in the syrup.
Now jalebi is ready to serve.