Jau Pitha ( Leftover Rice Pan Cake)
It's a traditional Oriya cuisine..Generally in village, the people use leftover rice from dinner to make this healthy breakfast which is stomach filling and easy to prepare. #PowerBreakfast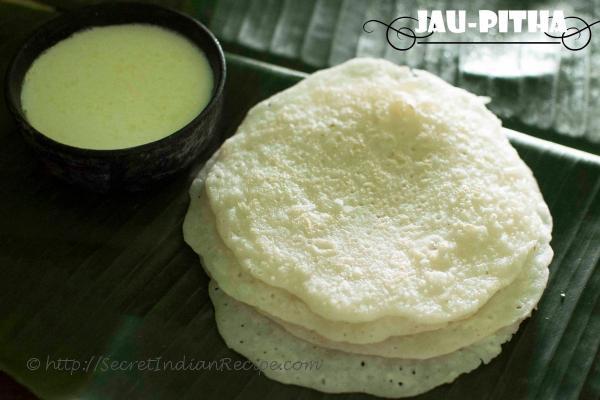 Ingredients:
Left over rice - 1/4 cup
Rice Flour - 2.5 cup
Salt - 1/2 tsp
Directions:
1.Pressure cook the left over rice upto 2 whistle .Cool it completely.
2.Add rice flour to this solution and mix well. Ferment for a minimum of 6 hour.
3.Add salt and mix well.
4.Heat a griddle or pan.Sprinkle oil on it.pour a ladle full of batter in the centre of the pan. Spread it evenly in a circular way to make a crepe. Jau Pitha is ready!! Serve with cold milk.