Jhatpat Gulab Jamun ( Indian Sweet Dish Made With Flour Dumplings In Sugar Syrup)
Gulab Jamun is a universal favourite. Every wedding or Indian Function has gulab jamun as the dessert dish. This is my easy peezy gulab jamun recipe.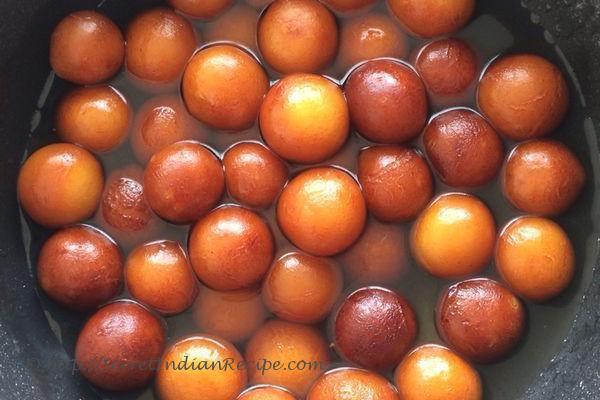 Ingredients:
Khoya ( condensed milk ) - 100 grams
Maida ( refined flour) - 5 tablespoon
Sugar - 150 grams
Water - required to make sugar syrup
Oil for frying
Directions:
Mix khoya and maida in a bowl. Knead it till it turns into a smooth dough.
Make small marble size balls and keep aside.
Make a sugar syrup by boiling sugar with 4 cups of water.
Heat oil in a pan and slowly add the khoya balls. Fry till they turn light brown.
Dip them into sugar syrup and keep for 30 minutes.
Jhatpat gulab jamuns are ready.
Footnotes:
Gulab means rose, but we see that the gulab jamuns that are liked in India are actually without the rose flavor. My recipe as you may have noticed has no rose flavoring but you may add rose essence in the syrup if required