Jinghe Posto (ridgegaurd Cooked In Poppy And Mustard Paste)
Jinghe posto is a bengali vegetarian recipe. It is a simple recipe wherein jinghe is cooked in a unique mixture of poppy and mustard seed. Taste awesome with plain rice.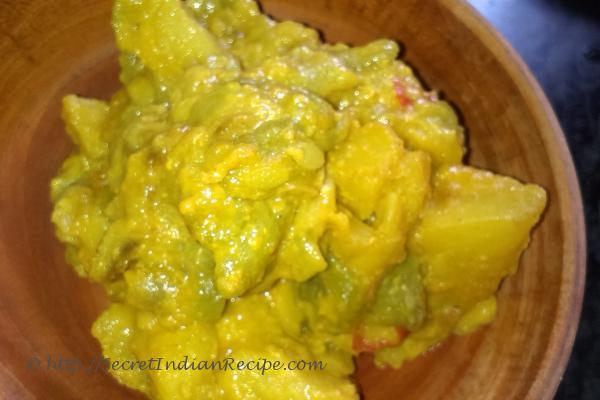 Ingredients:
Jinghe (ridgegaurd) – 500 grams
Potatoes – 2 pieces
Garlic paste – ½ tablespoon
Posto (poppy seed paste) – 1 tablespoon
Sorsaon (mustard paste) – ½ tablespoon S
Salt – 1 tablespoon
Red chilli paste – ½ tablespoon
Mustard oil – 2 tablespoon
Directions:
Cut the potatoes and jinghe in small size and keep it aside.
Heat oil in a karahi and put the potatoes. Fry the potatoes till they turn light brown. Now add garlic paste, poppy and mustard paste and red chilli paste and sauté for 4-5 seconds. Add the jinghe and salt and mix well. Cover the karahi with a lid and cook on low heat till the vegetables are done. Serve hot with rice or chappati.