Jirwani (cumin Seeds Corridge)
From a small village where I spent my childhood till being a mother, wife and daughter-in-law, the journey was ecstatic to be precise. A woman is very lucky to have endowed with love of two mothers in their life. This is the reason why we are able to get along with our children's in raising them.
I come from Bihar and its a long tradition common to each bihari family where a mother inherits everything from their in laws.
This dish too was inherited by me from my mother-in-law. It was the time when I returned back home with my first baby in my hand. The first thing which my mother-in-law did was to make this and forced me to have it for around a month. She always told me this will bring back my strength after the first delivery. when I did, I understood it wasn't the dish but the love of my mother-in-law which gave me strength through which I can feed my boy.
Over the years I always knew I too will be in same position where my mother-in-law was before 26 years. I too want this to be special when my daughter-in-law comes home. Here it is one of the most healthiest recipes for your daughter-in-laws and more then that to show your love for them.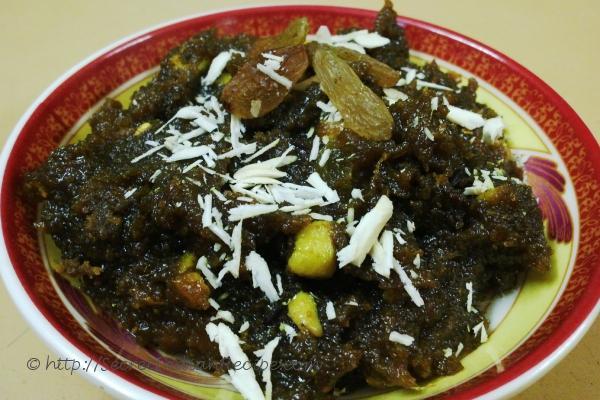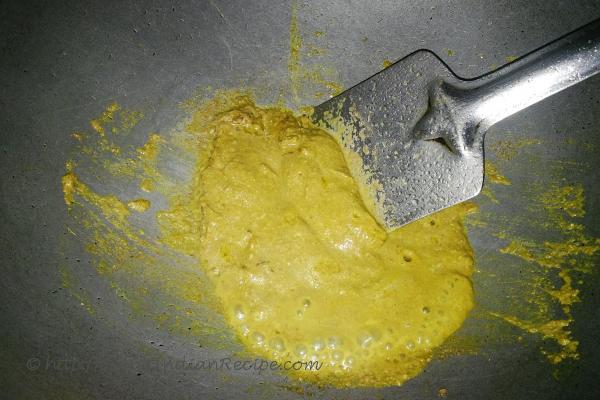 Ingredients:
Whole Jeera (Cumin)- 200gm
Jaggery- 100gm
Desi ghee- 100gm
Crushed cashew nut- 1/2tbsp
Raisins- 1/2tbsp
Chopped dry coconut- 1/2tbsp
Chopped dates- 1/2tbsp
Chopped almonds- 1/2tbsp
Turmeric powder- 1/2 pinch
Crushed ginger- 1 small
Directions:
Soak the Jeera over night. Make a smooth paste of it.
Heat 1tbsp ghee in a kadai. Add a pinch of whole jeera into it.
When it starts crackling add turmeric powder into it. Stir continuously to avoid burning of the turmeric.
Add jeera paste and cook it for 5 minutes.
Add the remaining ghee and crumbled jaggery into it. Stir continuously on a low flame.
Add the crushed ginger and cook it for around 12 to 15 mintues or until it leaves its raw flavor.
Just when it starts leaving ghee add all the dry fruits into it.
Cook it further for another 2 minutes. Serve it hot or cool it down and store in dry place.
Footnotes:
The more the type of dry fruits is added, the more will be its nutritional value.
Once cooled, it can be stored up to 2 weeks.