Kaali Dal (black Lentil Cooked With Spices And Cream)
I actually learnt the recipe of Kaali dal out of necessity than by choice. We have a joint family and usually we go out for dinner once in a month. My father in law loves dal and he used to ask for Kaali dal every time we used to go for Dinner. Not only this, he used to make sure that all of us share dal with him. Often this used to lead to disappointment among other members of the family. One day, while I was online, my cousin suggested me to check the Kaali dal recipe online and try it. I searched few kaali dal recipes and then one day I cooked it and served it to my Father In law, he was quite impressed and found it better than what is being served in restaurants. Later I made few more changes and now I cook it often at my home. Here I am sharing the recipe, which I perfected over years.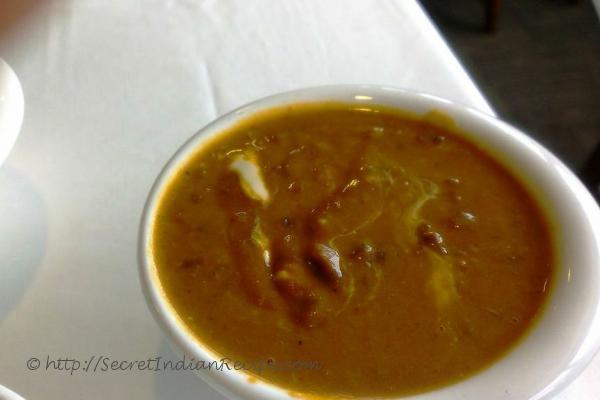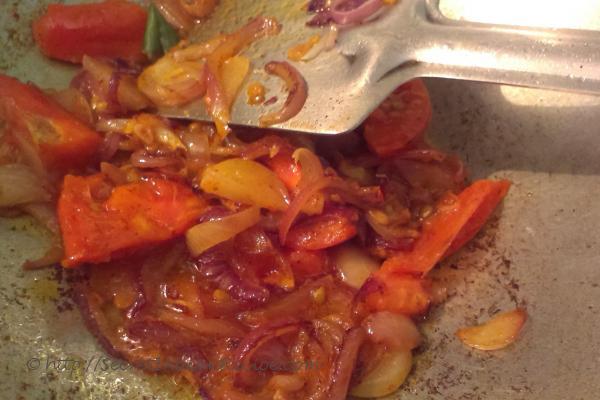 Ingredients:
Urad Dal (Black lentil) - 1 cup boiled upto 4 whistle
Onion - 2 medium sized (Chopped).
Green chilies - 2-3
Hing (Asafoetida) - a pinch
Tomatoes - 2 medium sized (Chopped)
Ginger and garlic - 2 tablespoon chopped
Coriander powder - 1 tablespoon
Cumin powder - 1/2 tablespoon
Red chili powder - 1/2 tablespoon
Ghee - 1 tablespoon
Oil - 2 tablespoon
Fresh cream - 1/2 cup
Salt - to taste
Directions:
Heat ghee in a pan and add hing and green chillies first and then chopped onions. Fry the onions over medium heat till they start browning.
Now add ginger- garlic paste and all the spice powders - coriander, cumin, red chili and turmeric powder and mix.
Add chopped tomatoes and salt and saute the masala till oil separates out.
Now add the boiled Urad dal and cream and mix.
Increase the flame and bring the curry to a boil. Then put the flame low and let it simmer for a mintue.
Switch off the gas and put the ghee. Serve hot with chappati or rice.
Footnotes:
The urad dal must be boiled till the grains are identifiable but should not be overcooked.