Kaali Mirch Murg (black Pepper Chicken)
A peppery taste is a delicious treat to everyone.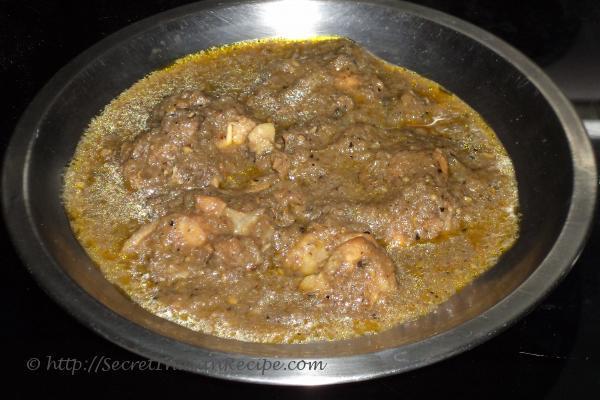 Ingredients:
Chiken - 1/2 kg (boneless)
Salt to Taste
Black pepper freashly ground - 1 and 1/2 tablespoon
Garam masala - 1/2 tablespoon
Onion (finely chopped and paste)- 2 pieces
Ginger garlic paste - 1 tablespoon
Cinnamon stick (small) crushed - 1/2 tablespoon
Cumin seeds - 1 tablespoon
Coriander /dhania powder - 2 tablespoon
oil - 5 Tablespoon
water - 1 cup
Directions:
In a bowl mix salt, ginger paste, garlic paste, and 1/2 tablespoon of the black pepper. marinate the chicken in this paste for 2-3 hours.
Heat the oil in a wide frying pan.Add 1 tsp of the pepper, saute briefly, then add the sliced onion.Cook until golden, then add the onion paste.Fry until golden again.
Add the chicken and remaining spices and cook until almost dry.
Add water, then cook the chicken until it gets soften , about 15 to 20 minutes. close the flame , your dish is ready to be served.
Other Indian Recipes that you may Like !