Kaccha Lasan-bedu With Pure Ghee (green Garlic With Raw Eggs)
A typical Bohra specialty during winters - raw, finely chopped green garlic (alternatively boiled with lamb kheema) topped with eggs broken over (beaten or whole) is poured upon with lots of sizzling hot pure ghee. Traditionally eaten with bajra roti and nowadays bread, in dinner or before sunrise which helps the body resist the chills of the weather.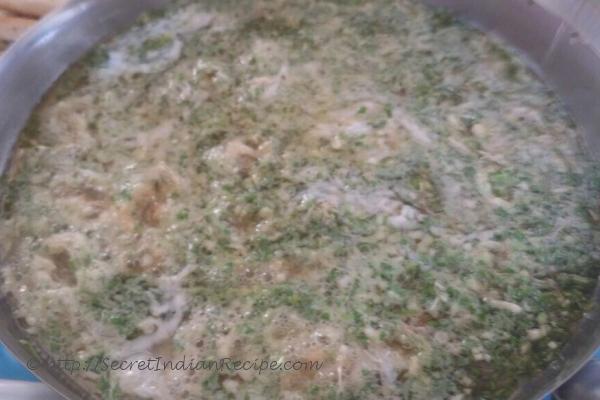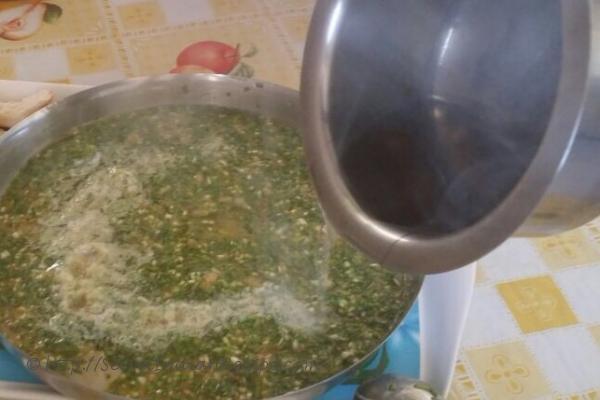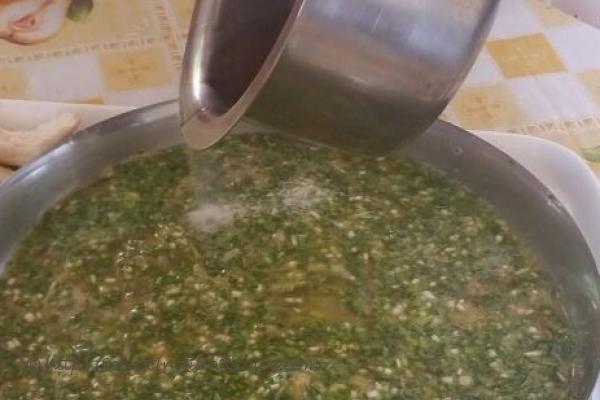 Ingredients:
1/2 kg Green Garlic, finely chopped
1 tsp Jeera (whole cumin or powder as preferred)
Salt and pepper to taste
3-4 eggs
2 serving spoons of pure ghee
Directions:
Clean the green garlic one at a time by cloth and peel off any dried layer, if any. Finely chop.
Spread across a plate/pan and add cumin, salt and pepper to taste.
Take a small vessel and heat pure ghee until it's smoking hot.
When the ghee is almost ready, start breaking the eggs onto the garlic and beat it all together to form some nice froth over the mixture. (Originally, the eggs are just laid but I prefer the beaten version.)
Very slowly and carefully, pour the sizzling ghee all over to cook the beaten eggs in the mixture.
Quickly relish it with bajra rotis or pav/buns while it's still hot.
Reheat the ghee and repeat to cook more of the eggs still left in the mixture.
Footnotes:
Cooked minced mutton can be added to the mixture for even better taste, especially if it's a dinner meal.
Using a pan instead of a plate helps to quickly fry the leftovers with previously poured ghee and savour as an omlette, without any wastage and mess of ghee to clean later.