Kacche Papite Ka Kofta (raw Papaya Dumplings In Gravy)
Kofta curry is referred to preparations where small dumplings (made of vegetables or meat) are served with creamy gravy. To me. Kofta is basically a way to make a person eat something, which he or she will not eat normally. For example, my mother used to make kofta out of Bottle gourd, raw Banana, Jackfruit and Papaya in order to make us eat them. Out of these, I guess Papaya kofta was the most common, may be because it is available in all seasons. The time has changed and the young generation is more conscious regarding what they eat. They want to eat healthy but tasty food.
Papaya is a rich source of antioxidants such as folic acid, fiber, carotenes, vitamin C and E. It contains the digestive enzyme, papain which is good for the digestive system. Here is recipe which keeps the goodness of Papaya at the same time it is an excellent side dish.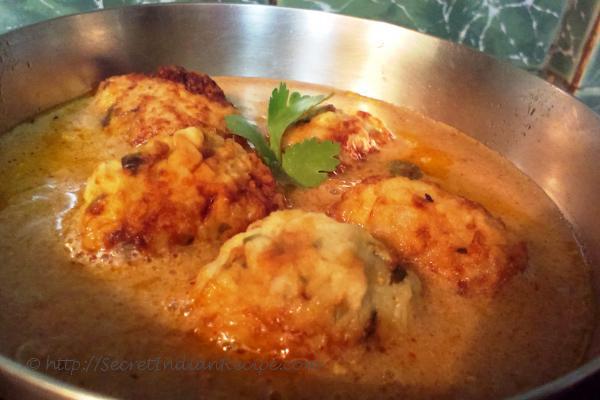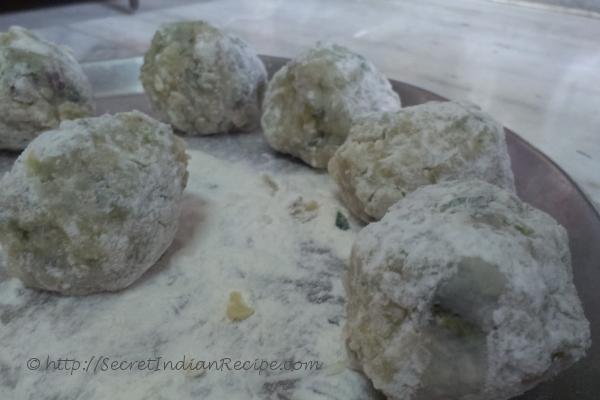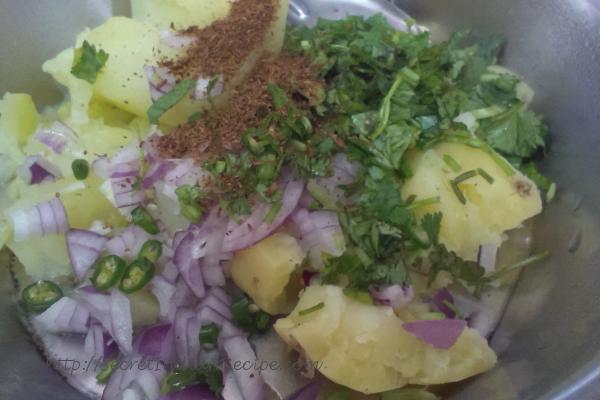 Ingredients:
Raw Papaya 50 grams(boiled and peeled)
Potatoes 25 grams(boiled and peeled)
Onion 2 tablespoon(minced)
Cumin powder ½ tablespoon
Red chilli powder ½ tablespoon
Salt ½ tablespoon
Refined oil 10 miligram
(For the Gravy)
Onion Paste 1 onion
Ginger- garlic paste 1 tablespoon
Cumin powder ½ tablespoon
Red chilli powder ½ tablespoon
Garam masala ½ tablespoon
Turmeric powder - 1/2 tablespoon
Cashew paste 2 tablespoon
Salt ½ tablespoon
Directions:
In a bowl mash papaya and potatoes together. Add cumin powder, red chilli powder, onion and salt . Mix well.
Take small portions of this mash and make boat shaped oval koftas.
Heat the oilin a karahi and shallow fry the koftas till they become golden brown. Take them out and keep aside.
For gravy put onion paste and ginger- garlic paste in the remaining oil and sauté for 2-3 mintues.
Add the cumin powder, red chilli powder, turmeric powder and cashew paste. Fry till the masala leaves the oil.
Add salt and garam masala and ½ cup of water. Let the gravy boil and thicken. Take it down and pour the gravy in a bowl, place the koftas in it and serve.