Kachari (minced Mango Pickle)
Kachari is a mango pickle recipe. Unlike traditional mango pickle it doesnot have the mango karnel and this is the reson why it is usually prepared in the starting of the mango season. It can be preserved for 4-5 months but taste better if eaten within a month.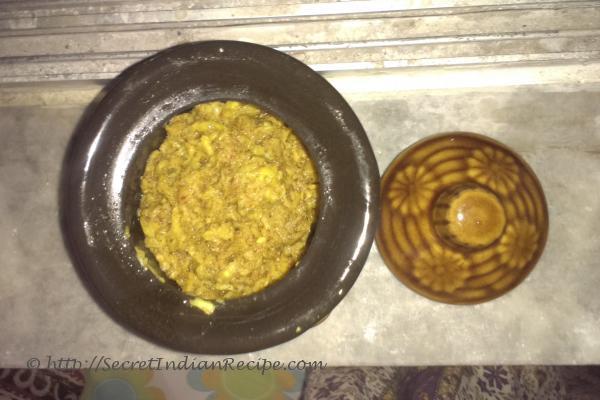 Ingredients:
kachha aam (Raw mango) – 250 gram
Sauf (fennel seeds) – 2 tablespoon
Magrelia (nigella seeds) – 1 tablespoon
Methi (fenugreek seeds) – 2 tablespoon
Ajwain – 1 tablespoon
Dhania (coriander seeds) – 1 tablespoon
Salt – 1 and ½ tablespoon
Mustard oil – 5 tablespoon
Directions:
Peel the mango and either grate or mince the mango in small pieces.
To make kachari masala, heat a karahi and add sauf, mangrellia,methi, dhania and ajwain and sauté for 5 mintues on low temperature. Afterwards grind the masala in a mixture.
Take a small bowl and pour the minced mango add the masala, salt and mustard oil and mix well. Keep it in a glass or bonechina jar and keep it under sunlight for three to four days.