Kachhe Aam Ki Khati Meethi Chutney ( Sweet And Sour Mango Chutney).
There are varieties of chutney that can be made using raw mango. This one taste a little sweet and sour and since it has sugar, it can be preserved for a week.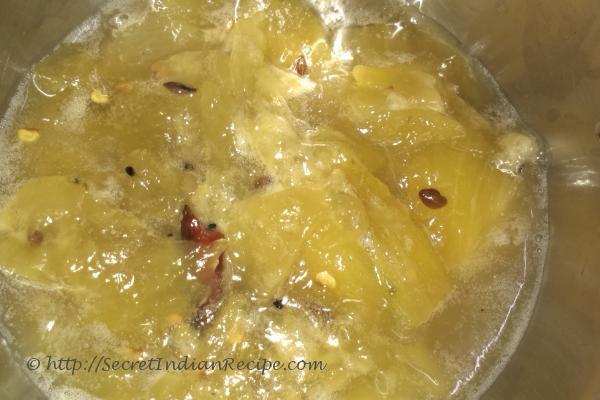 Ingredients:
Aam (raw mango ) – 200 grams
Panch phoren – ¼ tablespoon
Oil – ½ tablespoon
Salt – ½ tablespoon
Sugar – 150 grams.
Red chilli – 1 piece.
Directions:
Peel the raw mango and cut it in small pieces.
Heat oil in a karahi and put red chilli pieces and panchphoren . Once it strats popping add the mangoes and saute. Add the salt , sugar and a cup of water. Mix well and let it cook on medium heat for 8-10 mintues till the mangoes turn soft and get mixed with sugar. Serve it with papad along with main course.
Footnotes:
You can use jaggery instead of sugar to make it more tasty and healthy.