Kadachakka Varuthathu (breadfruit Chips)
Breadfruit or Kadachakka as it is popularly known in Kerala is a fruit (or vegetable) that resembles jackfruit. It is usually used to make curries but since we have it in abundance at home, my mom suggested we fry them like we fry the normal jackfruit. This is something one would never find in any store in Kerala, in fact cooking breadfruit is quite rare these days. The best part of this fruit is that it has no seeds unlike jackfruit.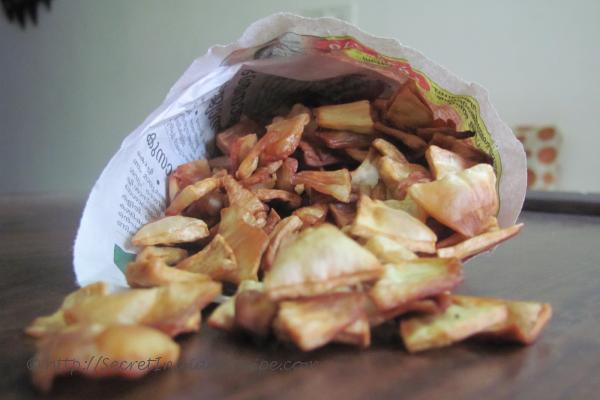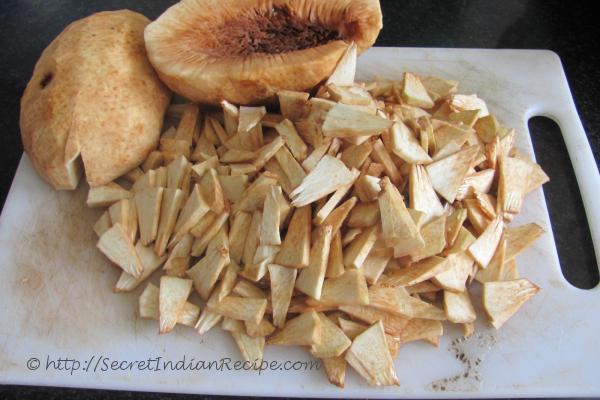 Ingredients:
Breadfruit- 3
Oil- to fry
Salt- 1 tsp
Directions:
Clean the scales of the breadfruit. Core the centre portion and cut it into four parts.
Slice the breadfruit finely or use a slicer and make thin slices.
Heat the oil and fry the chips till golden yellow.
Once you drain the chips, sprinkle some salt and the chips is ready to be served.
Footnotes:
You can also marinate the chips in chili powder and salt and fry it.