Kadhi
Kadhi is a vegetarian side dish recipe, which is made in different ways across India. Kadhi is basically made of of Bengalgram flour and curd. But in some places curd is replaced by raw mango, khatai or even tamarind. Here is a typical way of making Kadhi.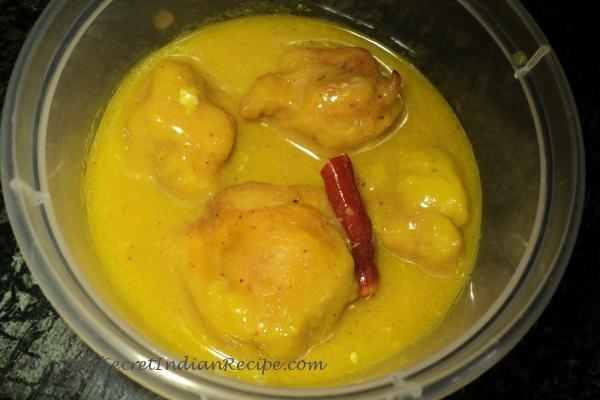 Ingredients:
Bengal gram 250 grams (soaked for 4 hours)
Garlic Paste 1 tablespoon
Red chilli paste 1 tablespoon
Turmeric powder 1 tablespoon
Curd ½ cup
Mustard oil 4-5 tablespoon
Directions:
Grind the Bengal gram into paste. Alternatively one can use Bengal gram flour. Mix ½ tablespoon of garlic paste, red chilli powder, ½ tablespoon of salt with it and mix well.
Heat oil in a karahi and make small pakoras out of the batter. Leave about 4 tablespoon of batter. O
In the remaining oil, add the rest of the garlic paste, red chilli paste and turmeric powder. Saute for a mintue.
Then add the left over batter, whisked curd and salt. Mix well and cook on low flame for 2-3 mintues. Add the pakoras and cook for another 1 mintues. Kadhi is ready to be served with Rice.