Kadhu Rajgira Halwa (pumpkin And Amaranth Pudding)
I have lost track of the number of Halwas I have made for my daughter whose a picky eater. These days I try adding a grain/millet or some form of starch to the halwa so that she gets some carbs. Amaranth or Rajgira is an alternative grain often had for Navratri fasting. It is usually consumed for health reasons but I add it in Sarah's meals once in a while. My other option would have been semolina or sago for this recipe. This halwa can also be modified by adding some papaya puree to the pumpkin and substituting jaggery instead of sugar.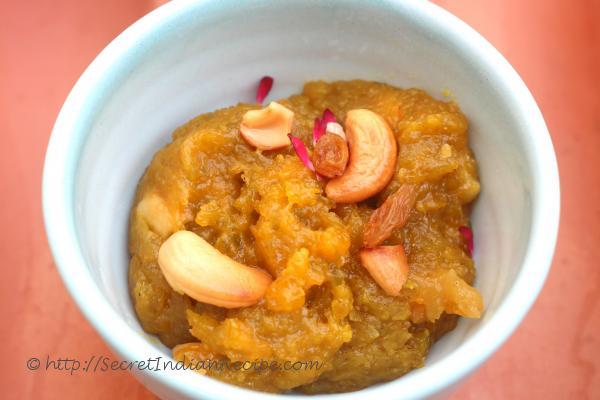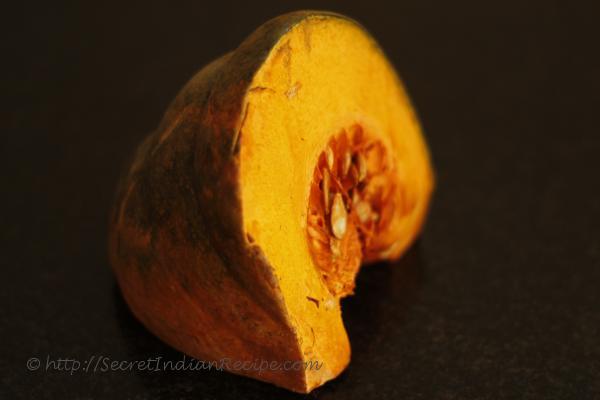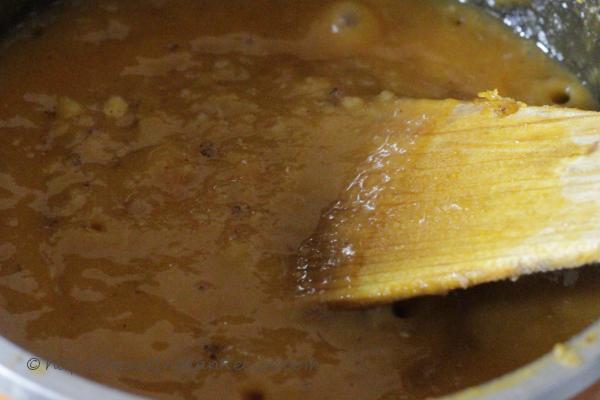 Ingredients:
Pumpkin- 500g
Sugar- 250 g
Ghee- 50 g
Amaranth- 1/4 cup
Boiled Milk- 500 ml
Cardamom powder- 1 tsp
Water- 1 cup
Cashew nuts- 1 tsp
Raisins- 1 tsp
Directions:
Peel and cube the pumpkin. Wash and soak the amaranth for 30 minutes.
Pressurecook the amaranth with 1 cup water up to 2 whistles.
Cook the pumpkin with 1/2 cup water till its soft and mushy. Puree the pumpkin after it cools down.
Heat half the ghee in a pan and fry the cashew nuts till golden and set it aside. Now fry the raisins till they are golden and puffed up, set these aside too.
Add the remaining ghee to the same pan and add the pumpkin puree. Saute the puree over low flame for 5-8 minutes. Now add the sugar and continue to cook.
Now add the sugar and continue to cook the pumpkin puree. After 5 minutes, add the milk and amaranth.
Keep stirring, add the cardamom powder and cook till the puree is reduced to half. This will take 30 minutes over low flame.
By then the halwa would have started to form a lump separating from the sides of the pan. The ghee would now come to the top.
Add the fried cashew nuts and raisins at this time and give the halwa a final stir. Keep some cashew nuts away for garnish before adding to the halwa.
Serve the halwa with some fried cashew nuts on the top. Store in refrigerator in an air tight container and the halwa will last up to a week.
Serve the halwa warm each time you take it out of the refrigerator.
Footnotes:
Rajgira when cooked should not feel grainy when you bite into, they should be soft and mushy. If you like it crunchy don't cook it for 2 whistles.