Kakroler Pur (stuffed Teasle Gourd)
I know that most of you like me are the lovers of pakoras. Especially in the rainy days people like to have pakoras. "Kakroler pur" is also a type of pakora .It is a very popular Bengali dish. The outside of this pakora is crispy but the inside is spicy and juicy. But in ny opinion Didan's (grandmother's) recipe is the best.
Now let's go inside the kitchen and start cooking.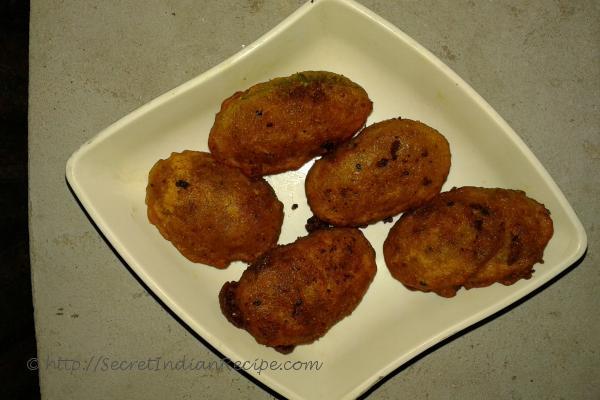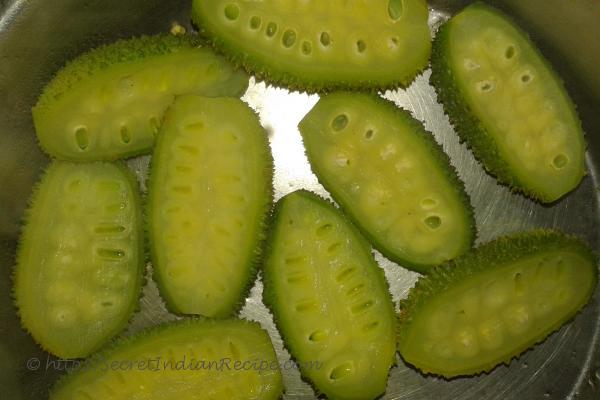 Ingredients:
Teasle gourd-3
Wheat flour -2teaspoons
Rice flour -2 teaspoons
Samolina -2 teaspoons
Refined flour -2 teaspoons
Turmeric powder -1/2teaspoons
Red chilli powder-1/2 teaspoon
Mustard paste -1/2 cup
Coconut paste -1/2cup
Green chillies - 4 ( chopped )
Sugar -1/2 teaspoon
Oil-2 tablespoons for stuffing and 1cup for frying
Salt -as per taste
Directions:
Take tender teasle gourds and make the surface of the teasle gourds smooth by a knife. Cut them lengthwise into two pieces. Now boil these in slight salty water till seeds become tender.Let it cool. Then scoop out the seeds to make place for stuffing. Keep them aside.
Put the scooped out seeds in the grinder and make a smooth paste .
Now in a kadhai (a vat ) heat the oil. Put the green chillies and sauté for 30seconds. Now put the pasted seeds, mustard and coconut paste in the kadhai. Add salt and turmeric powder. Cook for 7 or 8 minutes.
Now put the stuffing inside the teasle gourds.
Combine rice flour, refined flour, salt, red chilli powder, sugar (1/2teaspoon), wheat flour, Samolina together. Add required amount of water to make a semi thick batter.
Now heat the oil. Dip each stuffed teasle gourd in the batter. Then put them in the oil and fry in medium flame.When the pakoras will become golden brown take them out .Switch off the gas.
Happy cooking.