Kala Khhata Gola (healthy Pomegranate Sweet And Salty Ice Cream)
As a Kid, I used to love Summer and Rainy season. The reason is quite obvious, In summers we used to get a month long holiday and during rains, we used to get surprise holidays…''Rainy day''. Unlike other kids, I used to finish my Holiday Home works within a week so that I could enjoy the rest of the holidays without worrying about it. Sometimes we used to pay a visit to my grand mothers' house in Uttar Pradesh. There I used to play the whole afternoon with my cousins and used to enjoy the local snacks, kulfi and Ice creams. My favourite was this Kala khata gola, a unique combination of salty, spicy and sweet flavoured black colour syrup poured over crushed and moulded ice. After many years, I discovered a local vendor near VIP market in Kakurgachi, who sells exactly the same ice cream.
However, As I have grown up, I am a little conscious of the hygiene factor and thus one day I evolved my own version of Kala Khhata gola. So, if you too have had this ice cream before and are thinking of a home made version….Here is the recipe.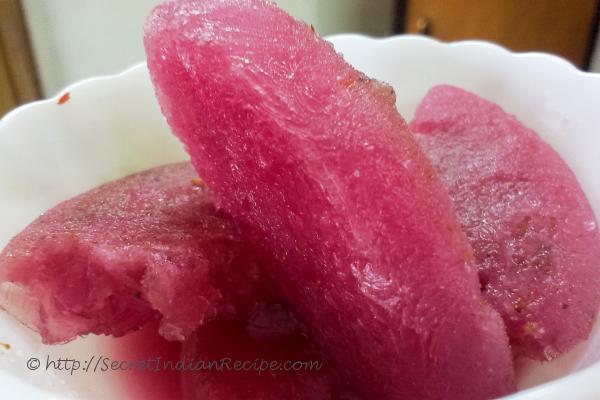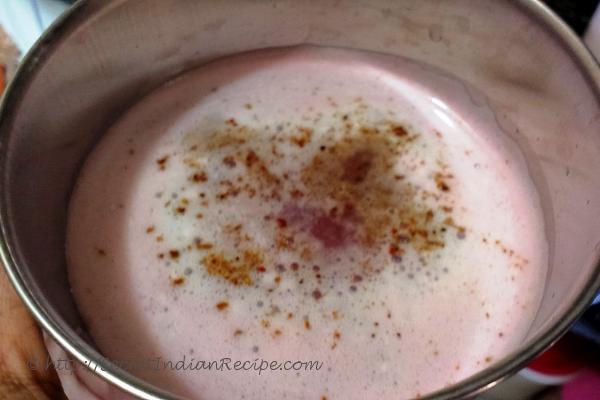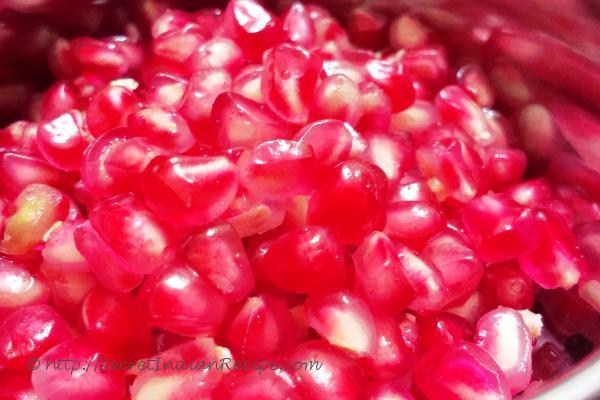 Ingredients:
Pomegranate - 250 grams
Sugar – 2 tablespoon
Rock salt – ½ tablespoon
Roasted Cumin Powder – ¼ tablespoon
Roasted Red Chili Powder – ¼ tablespoon
Directions:
Cut the pomegranate into half and then into quarter to take out the fruit. Grind the pomegranate into a grinder and then sieve through a strainer to extract its juice.
Add sugar, rock salt, roasted cumin powder, roasted chili powder to it and mix well till the sugar dissolves.
Now pour the content into Kulfi or icecream moulds or in a container and deep freeze for 2 hours.
Take out just before serving and serve chilled.
Footnotes:
Since It has No Binding agent like cornflour, It tends to melt faster.
The quantity of spices, sugar and salt depends on your taste.