Kalaeji Fry (liver Fry)
Kalaeji fry is a non-vegetarian snack. Kalaeji fry can be made either from chicken or mutton liver. Liver has high content of Iron and so occasional indulgence of this simple Liver fry can offer many health benefits. It is a great option as a snack along with hard drinks.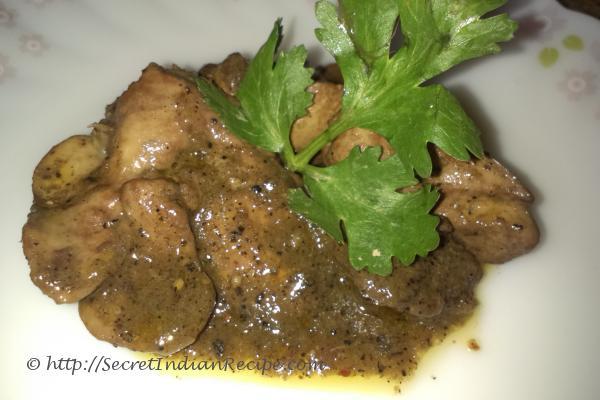 Ingredients:
Kalaeji (liver) – 250 grams
Ghee – 2-3 tablespoon
Salt – ½ tablespoon or as per your taste.
Black pepper powder – ½ tablespoon
Directions:
Wash the liver thoroughly with fresh water and then keep it aside.
Heat ghee in a pan and Pour the liver.
Add salt and mix. Cook on low heat for about 10 mintues.
Check if the liver is tender. Try cutting it with a spoon, If it is easily cut then it is done.
Once chicken is done add the freshly powdered black pepper and mix well.
Serve with salad.
Other Indian Recipes that you may Like !