Kalan (raw Bananas Cooked In Buttermilk Coconut Gravy)
Kalan is one of the special dishes prepared for Onam or other festivals in Kerala. Kalan is prepared using raw bananas and is prepared in coconut based gravy with buttermilk. The coconut base with buttermilk, lends this curry a special flavour and consistency.I always call kalan the decked up pulissery or moru curry which is a typical buttermilk preparation in Kerala with curd being cooked along with a vegetable and finally tempered with spices. It is Kalan that gives this humble curry a grandiose makeover with the ground coconut paste but that is what makes kalan distinct. Served with a stir fry, papad and pickle this is a mini onam sadya any day.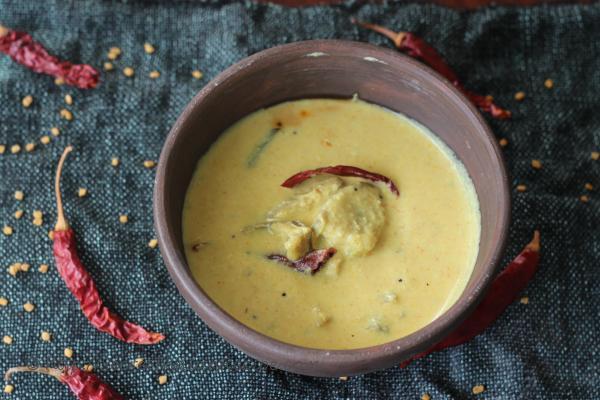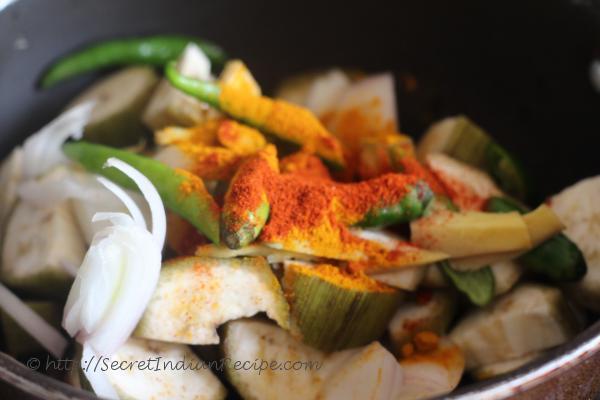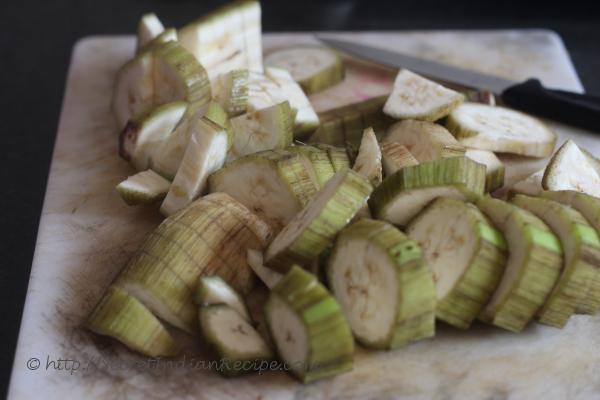 Ingredients:
Raw banana- 2
Onion-1
Ginger- 1/2 inch piece
Green Chilies- 4
Grated coconut- 1/2 cup
Curd - 2 cups
Turmeric Powder- 1/2 tsp
Chili powder- 1 tsp
Asafoetida- a pinch
Mustard seeds- 1/2 tsp
Cumin seeds- 1 tsp
Salt- to taste
Fenugreek seeds- 1/2 tsp
Dry chilies- 3
Coconut oil- 2 tsp
Directions:
Peel and chop the bananas. Cook the bananas with salt, turmeric powder, asafoetida, chili powder and 1/2 cup water.
Meanwhile grind together the grated coconut, green chilies and cumin seeds. Whisk the curd in a bowl and keep it aside.
When the bananas are half cooked, add the ground coconut paste and cook the bananas in this gravy for five minutes.
Switch of the flame after this and let the curry cool a bit. Now add the whisked curd into the pot with the cooked bananas.
Heat oil in a small pan and add the mustard seeds and fenugreek seeds. Once the mustard splutters, add the dry chilies and curry leaves.
Pour the tempering over the kalan and let the curry settle absorbing the flavours of tempering.
Serve kalan with rice and stir fry.