Kale Channe Ka Kabab (black Gram Kabab)
#RegionalUnknownRecipe
This is one recipe, which I discovered during my trip to Benaras. My maternal Uncle stays in Patna and after my graduation I went there to spend my holidays. My Mother wanted me to learn cooking from Mami (maternal aunt) who hails from Uttar Pradesh and can cook awesome food). I spent 15 days there and I learned about 20 new recipes. Kale channe ke kabab was one of them. Though I don't cook it frequently but this is one surprise preparation I make for my vegetarian guests.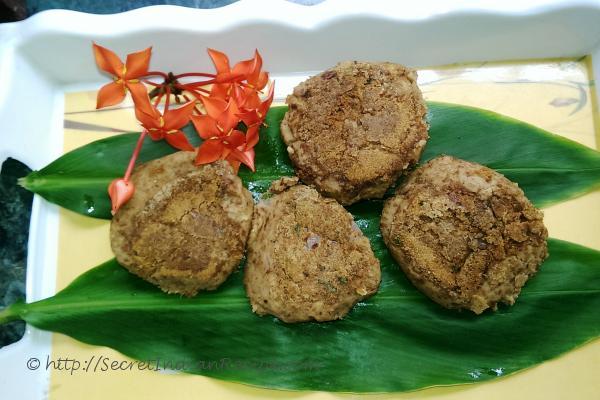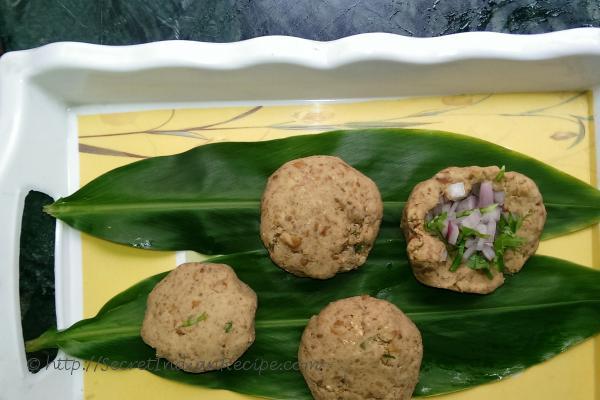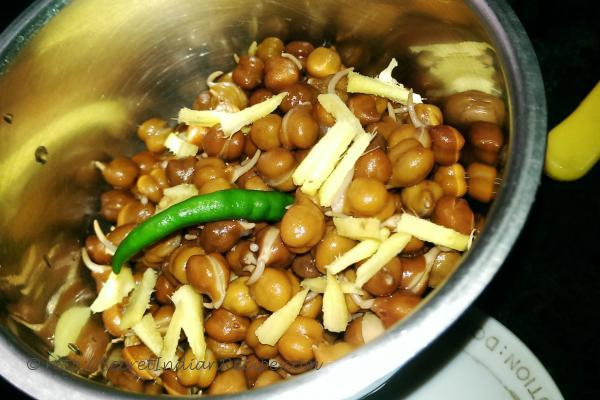 Ingredients:
Kale chane (Black gram) – 1 cup
Ginger – 1 inch piece – sliced
Green chilies – 2-3
Black pepper – 5-6 seeds
Cumin powder – 1 teaspoon
Garam masala powder – ½ teaspoon
Corn flour / refined flour - 4 tablespoons
Salt to taste
Oil – to fry the kababs
Onion – 1 small sized chopped finely
Green Coriander leaves – 2-3 tablespoons chopped finely.
Directions:
Wash Black gram twice and then soak it in water overnight .
Next morning, wash it again and pressure cook for upto 4 whistles or till it is completely cooked.
Drain the excess water and grind it with green chilies, black pepper and ginger. Do not add any water.
Empty the mixture in a bowl. Add cumin powder, garam masala powder, 2 tablespoons of corn flour or refined flour and salt to taste.
Mix finely chopped onions and coriander leaves in another plate.
Divide the black gram paste into 4 equal sized balls. Press the balls and make space for filling. Stuffed chopped onion and coriander leaves in the space and then fold it to make a ball again. Repeat the process to make rest of the kababs.
Heat oil to shallow fry the kababs. When the oil is hot, dust the kababs with cornflour and put in oil.
Fry till they turn light brown.
Serve hot with green chutney or garlic chutney.