Kalmi Saag
Kalmi saag is a north Indian side dish recipe.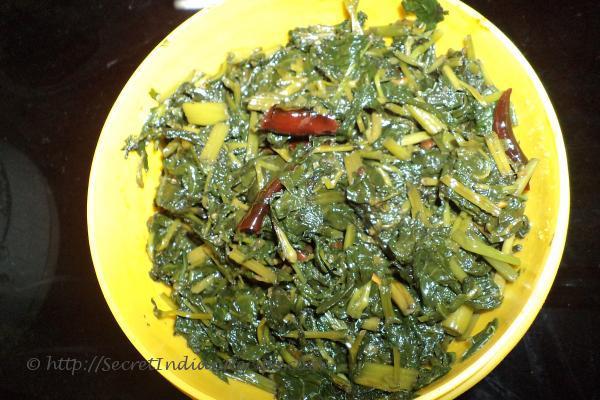 Ingredients:
Chopped Kalmi Saag-500 Gm
Oil-1 Tablespoon
Salt to taste
Fenugreek seeds- 1/4 tablespoon
Red chilli-2 pieces
Directions:
In a pan heat oil. add the fenugreek seeds and red chillies. Once the aroma starts comming out add the Saag ans salt and mix well.
Put a lid on and cook the saag on low flame for about 15 mintues. Stir in between.
Once the saag is done, mash it with a spatuala. Increase the flame and cook till the water evaporates. Serve it with rice.
Footnotes:
Wash the kalmi saag at least three times before chopping it