Kappayum Parippum (tapioca Cooked With Split Green Gram)
A very special recipe from my mom. She loved tapioca in a curry rather than the traditional mashed tapioca that we have. The addition of tapioca makes this dal mushy and thick. It is non-spicy and very different from typical dal preparations we have. I was never a fan of this dal but with my daughter now, I am opting every non-spicy gravy possible and this one hits the spot with her. She too does not like mashed tapioca but with the dal she was fine with it. This is very similar to another preparation from Kerala known as Moloshyam.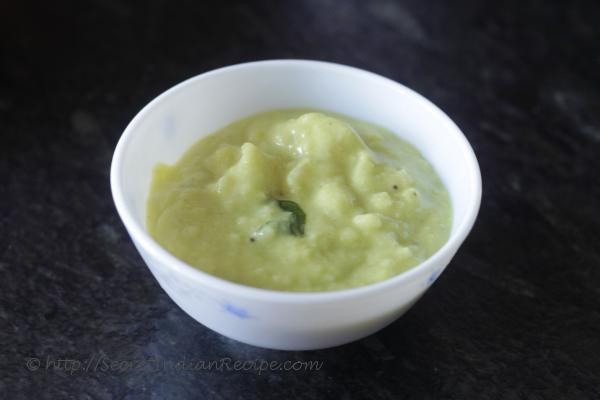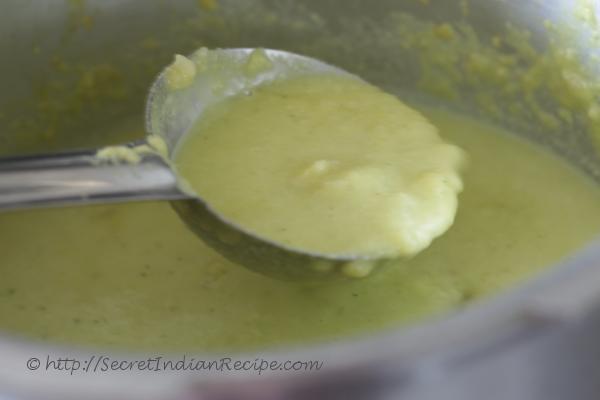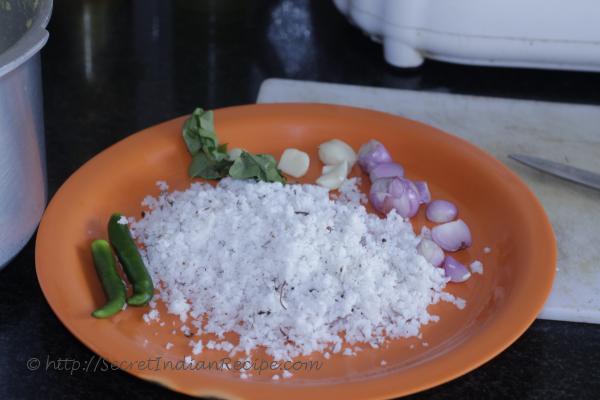 Ingredients:
Tapioca- 200 g
Split green gram dal- 1 cup
Shallots- 10
Grated coconut- 1 cup
Green Chilies- 4
Cumin seeds- 1 tsp
Turmeric Powder- 1 tsp
Salt- to taste
Coconut oil- 3 tsp
Curry leaves- 6-8 leaves
Directions:
Peel the outer skin of the tapioca and chop them into small pieces. Pressure-cook the tapioca and washed dal up to 2 whistles with 1 and 1/2 cups water, salt and turmeric powder.
In a grinder, grind all the remaining ingredients except salt and oil.
Once the pressure has settled, add the ground paste to the dal followed by salt and let the dal simmer for 5- 10 minutes over low flame.
Heat another pan for tempering. Add the coconut oil for this.
When the oil is hot add the curry leaves and fry till they are crisp.
Add the tempering to the dal and let it simmer for another 5 minutes. Add water if you want the dal a bit loose in consistency.
Serve with some rice and pickle.
Footnotes:
Garnishing with some grated coconut and a drizzle of coconut oil will enhance the flavour of this dish.