Karamani Uzhalakizhangu Kuzhambu (cowpea Peas And Potato Curry)
As Keralites we use these peas for a dry curry that goes as an accompaniment with rice and a gravy dish. But in my hostel in Chennai this dish was made using dried cowpea beans and potatoes in Chettinad style. This went well with rotis and it felt nice to have spicy curries in the sultry weather back in Chennai. But I made them for my family the first time last week and I must say it's a great combination with dosas as well. We had it with rice and buttermilk curry for the holy week when we are vegetarians for a week.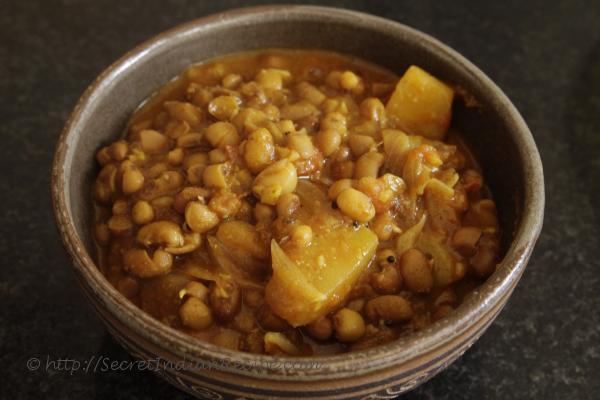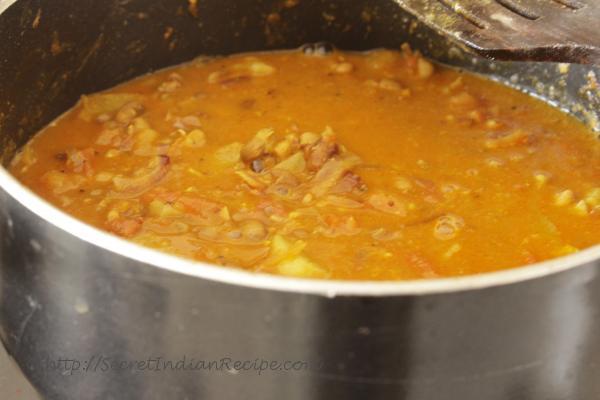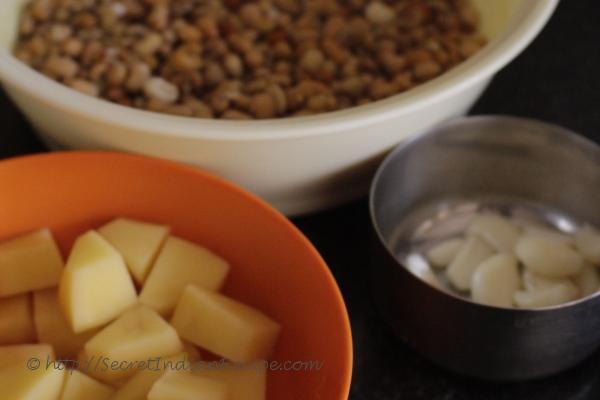 Ingredients:
Dried cow peas- 2 cups
Potatoes- 2
Onions- 2
Tomatoes- 2
Ginger- 1 inch long piece
Garlic- 8 cloves
Turmeric Powder- 1/2 tsp
Chili powder- 1 tsp
Coriander powder- 1 tbsp
Garam masala- 1 tsp
Grated coconut- 1/2 cup
Cumin seeds- 1 tsp
Curry leaves- 6-8 leaves
Salt- to taste
Oil- 3 tsp
Tamarind- 1 tsp
Directions:
Soak the cowpea beans overnight in 1 cup water. Pressure cook the cow pea and cubes potatoes up to 1 whistle.
In a wok heat some oil and add the curry leaves first. After the curry leaves are crisp, add minced ginger and garlic.
Saute till the ginger and garlic browns and then add the sliced onions. Saute till the onions soften.
Now add all the spices powders and saute for 5-6 minutes. Saute till the raw smell of the spices goes away and add the tomatoes.
Add salt after tomatoes and saute till the tomatoes wilt. To this gravy add the beans and potatoes.
Grind the coconut to a fine paste with 2 tbsp water and add to the curry once it starts to simmer with the potatoes and beans.
Let the curry simmer for 5- 8 minutes and add the tamarind. Bring the curry to boil and take it off the flame. Serve with rice or rotis.