Kashmiri Dum Aloo ( No Onion No Garlic)
Any celebration in Kashmiri household is incomplete without this dish. A spicy curry recipe equally loved by vegetarians as well as non- vegetarians. I learnt it from my mother-in-law, who cooks excellent Kashmiri food.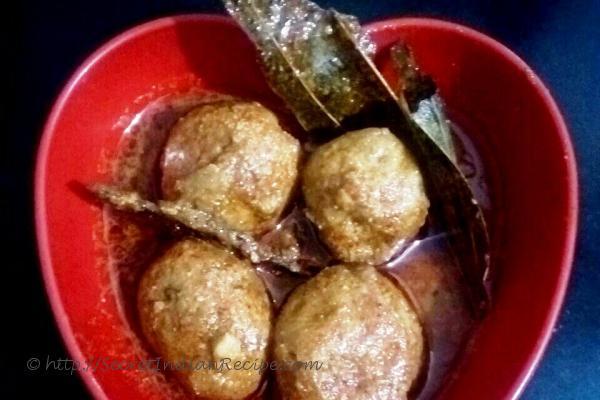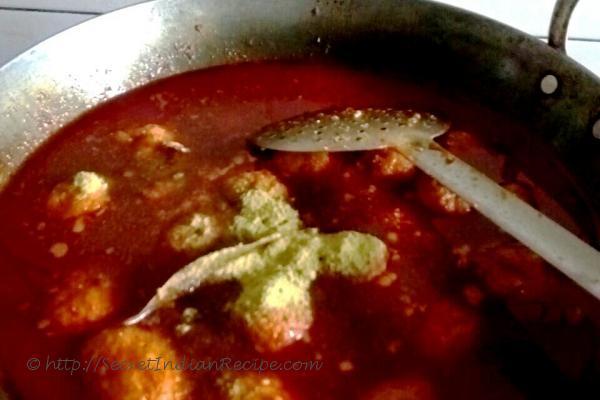 Ingredients:
8-10 medium sized Potatoes
Mustard oil for frying
1/2 cup Mustard oil for gravy
2 and 1/2 tsp Saunf (Fennel) powder
2 tsp Kashmiri Chilli powder
1/2 tsp Dry Ginger powder
3-4 Cloves
3-4 Cardamoms
1 inch of Cinnamon piece
1/4 tsp Hing ( Asafoetida)
1/2 tsp Garam masala powder
1 cup thick Curd, beaten
Salt to taste
1 and 1/2 cup Water
Directions:
Boil, peel, and pierce holes in potatoes.
Heat oil for frying potatoes in a pan. Deep fry potatoes till they are golden brown and crisp. Remove from Pan and keep aside.
Heat oil in a pan for gravy and add crushed cloves, cinnamon and green cardamoms. Then add hing and Kashmiri chilli powder mixed in water to the pan. Cook till oil separates from the mixture.
Add potatoes to the masala and give it a good mix and cook for 2-3 minutes ,
Now yurn the flame low and slowly add beaten curd to potatoes. Mix and cook for 5 minutes.
Add water, saunf powder, ginger powder and salt. Mix and bring to a boil. Cover and cook for 15 minutes on low heat. Keep checking in between.
Adjust consistency by adding more water if needed. Finally add garam masala powder, mix and cover and let the potatoes stand for minimum half an hour. Serve with plain rice and mum chatin (radish Raita) or curd.
Footnotes:
For crisp potatoes add 1/2 a tsp of salt to oil while frying them.
Curd should be on room temperature and very nicely beaten to prevent it from cuddling.
Adjust the quantity of oil as per your preference.