Kashuvandi Thenga Chuttaracha Chammandi (roasted Cashews And Coconut Chutney)
This might be the longest title I ever wrote here. Having said that, the process of making this chutney is shorter than its title. There are days when I am tired and cannot cook a thing, and that is when I make chutneys. My mom's family loved chutneys and my grandfather insisted on chutney every night for his kanji. He was also an excellent pickle maker. My mom's family grew cashews and they would throw the cashew nuts into fire while heating their bath water.Later they would open these cashews from their shells and prepare chutneys. This chutney had a smoky flavour because it was roasted in fire. Making chutneys with cashews seem a luxury today and since we don't heat water for bath on fire in cities, when I prepare this chutney I try to burn the ingredients a bit. Do try this chutney if you like char grilled rustic flavours.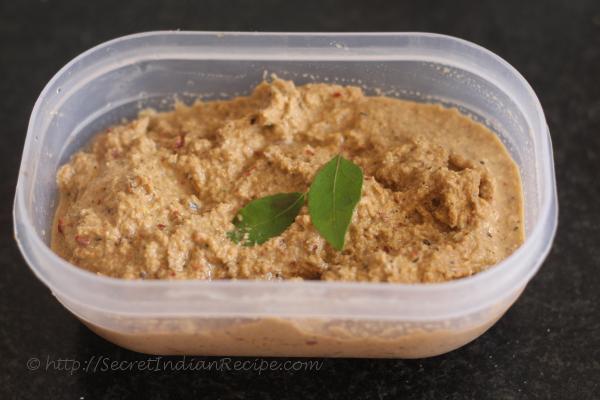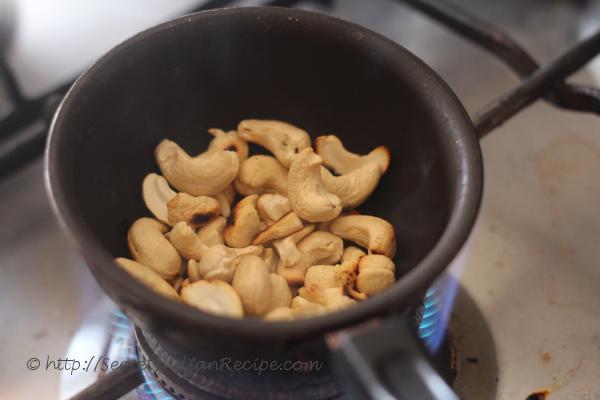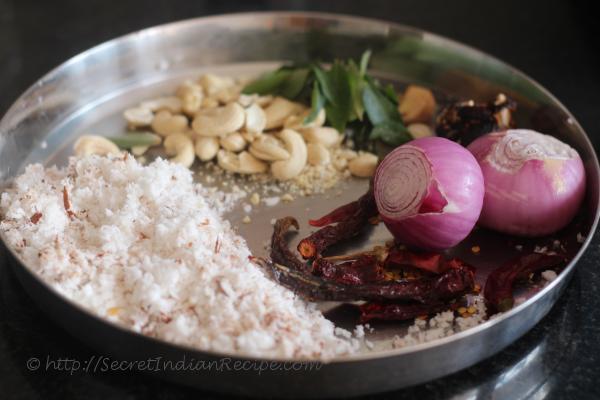 Ingredients:
Cashew nuts- 10
Onions-2
Grated coconut- 1/2 cup
Red chilies dried- 4
Kashmiri chilli dried- 2
Ginger- 1 inch piece
Garlic- 5 cloves
Salt- to taste
Tamarind- 1 lemon ball size
Coconut oil- 1 tbsp
Curry leaves- 6-8
Directions:
Roast the cashews and coconut separately till its grilled. After this roast the chilies it will be smoky but this gives a char grilled flavour.
Soak the tamarind in 2 tbsp water and extract the tamarind. In a grinder, grind all the ingredients with the char grilled ingredients, salt and tamarind.
You can do a tempering to this chutney by frying curry leaves, cumin and mustard seeds, I don't do this though.
Add salt and 1 tbsp coconut oil like a drizzle in the end before serving this chutney. Serve with rice or idlis.
Footnotes:
Use a bbq grill for smoking the coconut and cashews for better flavour.