Kasoori Methi Malai Matar
This is a long overdue recipe post! This recipe was made by a good friend and a great cook Anushka Dongre Bhadana.. This was the first time I learnt how to make Methi malai matar. Suprisingly we din't use a lot of ingredients and it was ready in 20mins..... This dish has since then been my "lazy to cook but need something restaurant-ish" dish!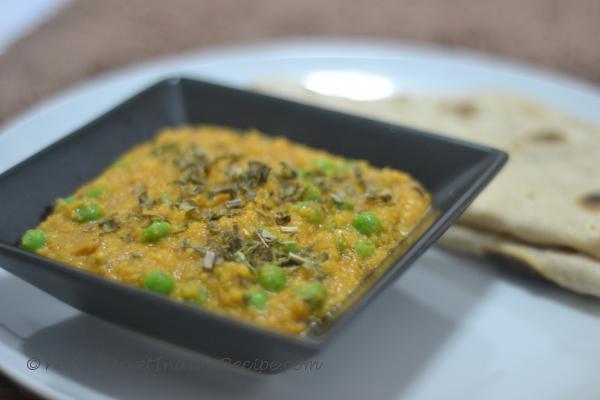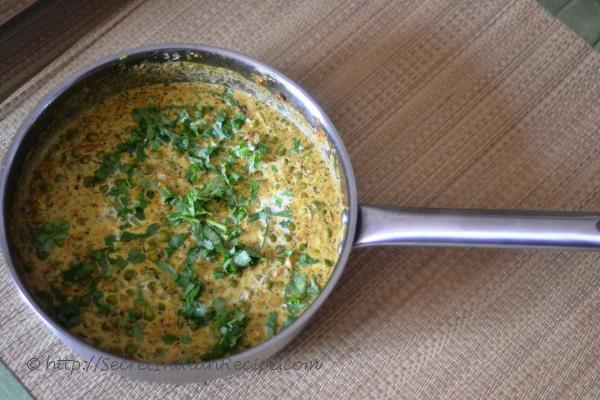 Ingredients:
Kasoori Methi : 3 Tbsp
Peas: 1 Cup
Full fat cream: 2 tbsp
Milk : 1/2 cup
Coriander & cumin Powder: 1 tsp
Salt to taste
Sugar 1/2 tsp (optional)
Cumin seeds 1/2 tsp
Onions finely chopped: 2
Coriander for garnish
Garam masala : 1/2 Tsp
Veg Oil: 2 tbsp
Slit green chilies: 2
Ginger garlic paste: 1tsp
Finely chopped tomatoes: 2
Directions:
Heat oil in a pan, when hot add cumin seeds and green chilies. Allow to splutter
Now add the onions, ginger garlic paste, coriander cumin powder, salt to taste and mix well
Cover and cook for 5 mins on medium heat. Remove lid and add peas/matar and tomatoes and let all ingredients cook for another 5-6 mins. Cover on medium heat. Allow to form a unified masala
Now add milk & mix well and cook till it is thickens. Add kasoori methi and mix well. Cook for 3 mins more uncovered for on medium heat while stirring continuously.
Check for seasoning. If you find the methi leaves too bitter add sugar. Finally add cream and mix well
Remove from heat garnish with a little fresh cream and coriander leaves and serve hot.
Enjoy with hot chapatis or steamed rice
Footnotes:
You may also use fresh methi leaves
Other Indian Recipes that you may Like !