Kathirikkai Rasavangi (brinjal/eggplant With Lentils)
Kathirikkai Rasavangi is a traditional kuzhambu variety of tamil Brahmin families. It can be used either as Kuzhambu or as a side dish. (Kootu). The freshly ground spices give a special aroma to this kuzhambu and Brinjal Rasavangi slightly resembles another variety of Kuzhambu called Pitla(i). Hot rice mixed with this kuzhambu and ghee with Pappad as side dish tastes very delicious.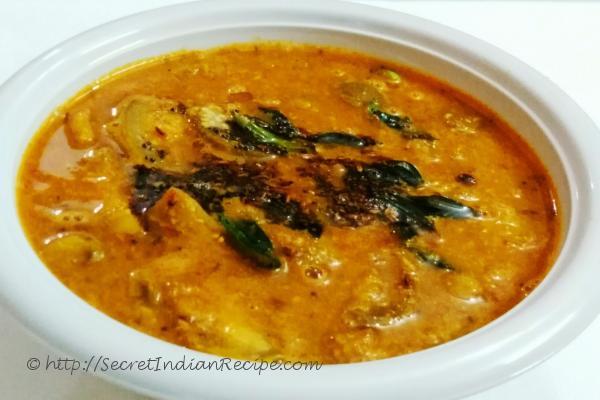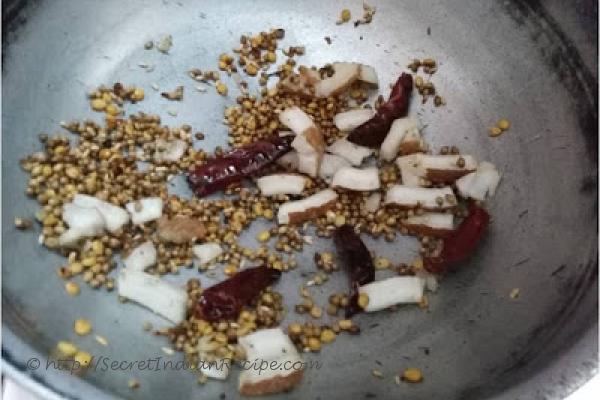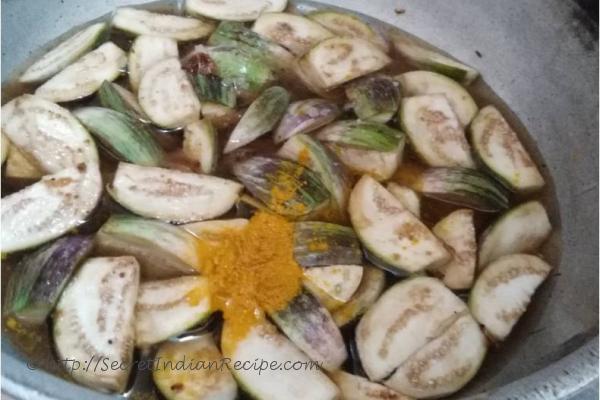 Ingredients:
Tamarind a lemon size
Brinjals 6
Boiled Thur dhal ( Pigeon pea) a cup
Asaefoetida 1/2 teaspoon
Jaggery a gooseberry size.
Salt to taste
Mustard seeds,
Cumin seeds(Jeeragam)
Three green chillies and curry leaves for seasoning
Oil 1 tb spoon
For Kuzhambu Paste:
Dhaniya 3 table spoons
Bengalgram 2 table spoons
Red chillies 6
Fresh grated Coconut 2 table spoons
Directions:
For Kuzambhu paste, fry the above items except coconut till it becomes golden brown in oil and finally add the coconut and fry for two more minutes. Grind them to coarse paste with water and keep aside.
Method for making Kathirikkai Rasavangi: Cut the brinjals in to long pieces. Add turmeric powder, jagerry, Asafoetida powder and salt to tamarind juice and boil the brinjals in it.
Once the Brinjals become soft add the boiled thur dal and allow it to boil for two minutes. Finally add the Kuzambhu paste with a cup of water and mix well. Do the seasoning in by sauteeing mustard, cumin, green chilies and curry leaves in a pan and add to the boiling curry and switch off the stove.
Footnotes:
An age old, traditional recipe of Tamilnadu that is mandatory in the wedding feasts of all Tamil Brahmin Families