Kaya Erachi ( Raw Banana Cooked With Mutton)
My mom's family cooks their meats with tubers or vegetables.Though my dad and my hubby believe meats should be enjoyed minus these additions, I think any vegetable that goes into the meats absorbs those flavors and makes the curry flavorsome and wholesome. I guess bananas are the most commonly used vegetable in Kerala like potatoes in other cuisines. This is a simple recipe and can also be made without using coconut.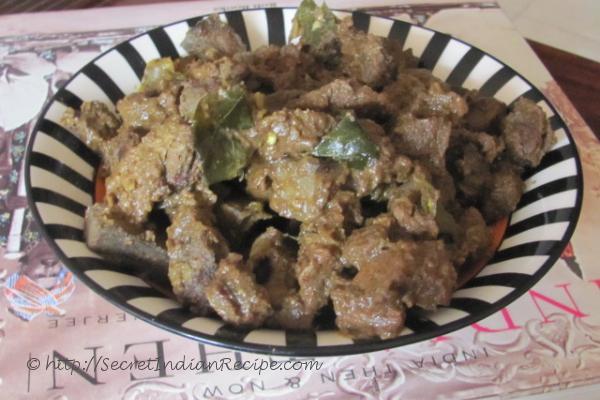 Ingredients:
Malabar bananas- 2
Mutton - 200 g
Coconut- ½ shell
Coriander powder- 2 tsp
Chili powder- 2 tsp
Turmeric powder- ½ tsp
Aniseed- 1 tsp
Cloves- 4
Curry leaves- 2 sprigs
Directions:
Peel and cut the bananas into cubes.
Wash the chopped bananas with a little salt. Cut the beef into small cubes and wash it well.
Cook the raw bananas with beef and turmeric, chili and coriander powders in a pot.
If you plan to pressure cook the meat,cook the meat with the above mentioned spices first and once the meat is cooked add the bananas and cook separately.
Grind the coconut to a smooth paste with aniseed and garlic.
Mix it with a little water and add to the cooked meat and bananas, once the bananas are cooked.
Add the curry leaves to the curry after frying them till crisp in a pan. Simmer the curry and remove from fire.
Other Indian Recipes that you may Like !