Kele Aur Gur Ka Chila (banana And Jaggery Pancake)
Pancakes are my easiest option for Breakfast. The best part of pancakes is that you can make them with available ingredients in your kitchen. I often make sooji (semolina) pancake and Besan (Gram flour) pancake at home. But, sometimes, when I want to satisfy my sweet tooth, I go for this healthy Banana and Jaggery Pancake. The essential quality of any good pancake is that it must be soft and warm, when served. So, whenever you are making any pancake, make sure to whisk the batter very well and make it just in time.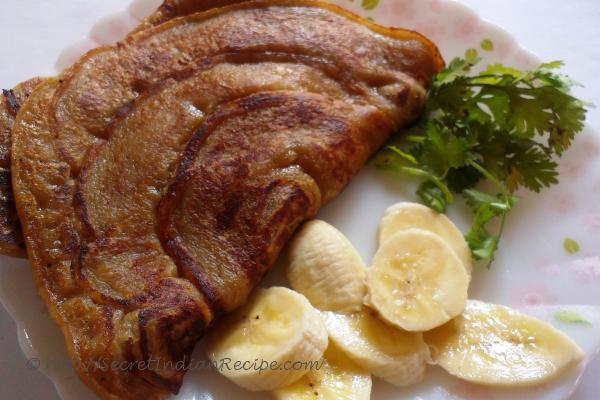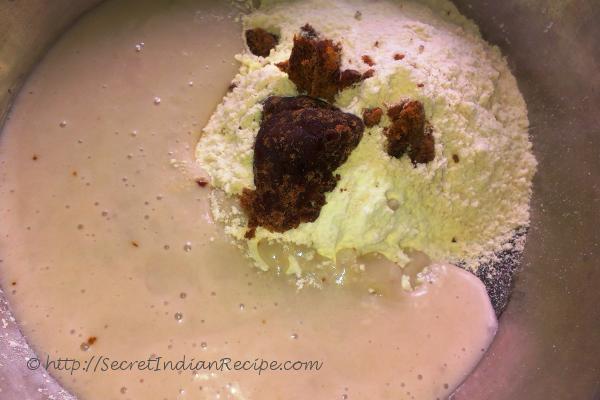 Ingredients:
Ripe Banana – 1 piece
Maida (Refined Flour) – ½ cup
Atta (Wheatflour) – ½ cup
Milk – ½ cup
Jaggery/ Sugar – ½ cup
Oil for frying
Dry yeast/ Baking powder – ½ teaspoon
Directions:
Peel the Banana, cut into small pieces and then put into a grinder. Add Jaggery/ Sugar and half of milk and puree it. Keep aside.
Take a large bowl and pour the Maida and Atta together. Now add the Banana puree and mix.
Afterwards slowly add the remaining milk and mix till it reaches to a batter consistency…..You can add ½ teaspoon of dry yeast to make it fluffy.
Now keep a pan on the stove and grease it with oil. Pour a ladle full of the Banana batter and move it in a circular motion to spread it evenly.
Keep the flame low and cover the pancake with a lid. Let it cook for a minute and then flip it to the other side. Again cover and cook till the other side is browned.
Once done, Keep it on a plate and serve with sliced bananas or mixed fruit Jam.