Kerala Chammanthi Podi (roasted Coconut Chutney Powder)
Kerala Chammanthi Podi is familiar for all Malayalees. I think most Keralites love this spicy dish. For me and my family it is our favourite dish. It's a roasted coconut spice chutney powder. In earlier days Chammanthi Podi is prepared in stone mortar and pestle. This has more taste than Chammanthi podi prepared in modern mixer.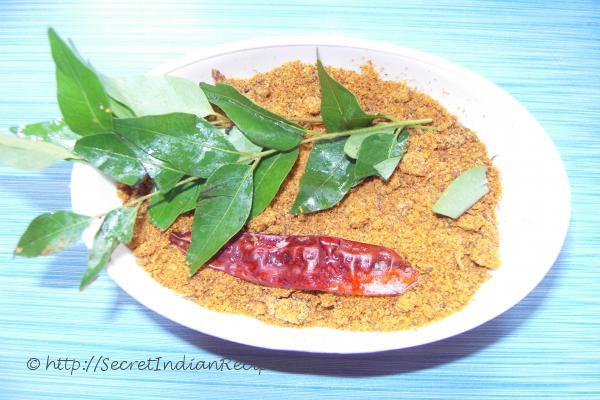 Ingredients:
Coconut grated - 1 cup
Cumin seeds - 1 tsp
Dry Chillies- 2 to 4 pieces
Red chilli powder-1 tsp
Turmeric powder-1/4 tsp
Asafoetida -1tsp
Curry Leaves-Few
Urad dal (Black gram) -1tsp
Salt- to taste
Tamarind -1 tsp
Curry leaves- 5- 6 leaves
Directions:
Heat oil is a pan add grated coconut, dry red chilli, cumin seeds, chilli powder, turmeric powder, asafoetida, uraddal, ginger and curry leaves, roasted for 5 to 10 minutes.
Fry until coconut gets deep brown colour, keep on siring continuously. It takes about 30 to 40 minutes.
Grind it into a coarse powder together with tamarind and salt in mixer.
After cooling for an hour or two store the Chammanthi podi in an air tight container or glass bottle.
Serve with rice, kanji, idly and dosa.