Kerala Style Chena Mezhukkupuratti (yam Stir Fry)
Chena mezhukkupuratti is a delicious dish from Kerala. It is a yummy and tasty recipe. I learned this recipe from my grandmother. This recipe is good for our health too.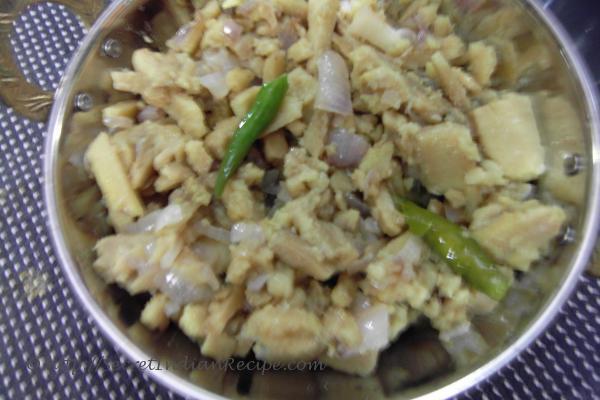 Ingredients:
Chena (elephant foot yam)-250 grams
Green chilli- 3
Onion thinly chopped- 2
Mustard-1 tsp
Salt- to taste
Curry leaves- few
Coconut oil -2 table spoon
Directions:
Cook the clean Chena with water and salt in a pressure cooker up to 4 whistles.
Make sure you don't overcook Chena.
It should retain a crunchy texture. Keep it aside.
Heat oil in a pan add chopped onions, green chilli, dry red chilli, curry leaves and salt.
Fry it till it turns golden brown.
Add the boiled chena and continue to cook on low fame for 5-10 minutes. Stir in between till it is roasted well.
Remove from fire and serve hot with rice.
Footnotes:
We have to cook the Chena in proper consistency.