Kerala Style Easy Veg Fried Rice
Are you in a hurry? Don't you have time to go out and have food? Then, its the right time to think about cooking a simple, healthy vegetable fried rice at home. I am a home-maker and my husband usually has food from office. Most of the days I will have to prepare lunch for me alone. Hence, I always think of new and simple rice recipes that will help me in finishing my cooking easily. This fried rice requires only salad and pickle as accompaniments and hence it can be served easily for one or two persons. This recipe is very simple that it needs only a pressure-cooker and minimal ingredients to cook.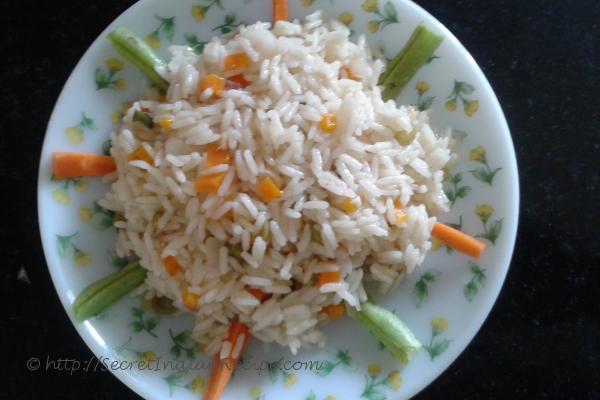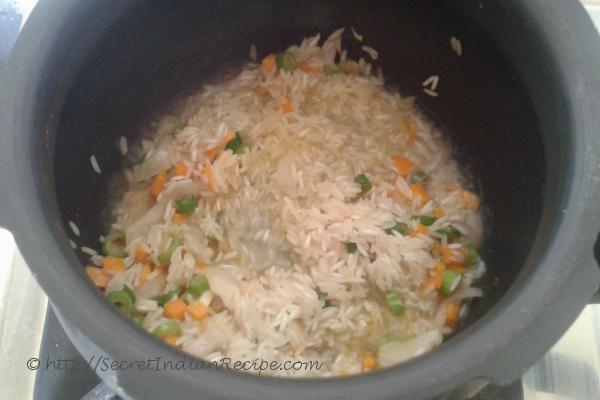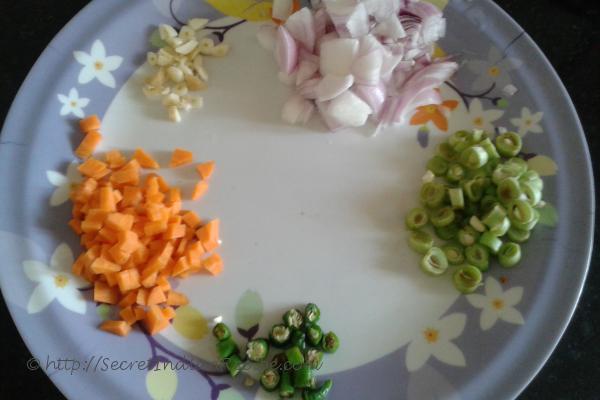 Ingredients:
Basmati Rice- 1/2 cup
Carrot (small)- 1
Beans- 2
Onion- 1
Ginger- a small piece
Garlic- 3 cloves
Green chillies- 2
Ghee- 2 tbsp
Water-3/4 cup
Salt- as needed
Directions:
Chop the carrot, beans, onion, ginger, garlic and green chillies into small pieces
Wash the rice and keep it aside
Heat 2 tbsp of ghee in a pressure cooker
Add all the chopped vegetables into it and sauté for two minutes
Now, add the rice to it and mix all ingredients well
Next, add 3/4 cup of water and salt to it and stir well so that the rice and vegetables get mixed well
Close the pressure cooker with lid and cook for two whistles.
Open the cooker after 10 minutes. Your vegetable fried rice is now ready to be served.