Kerala Style Vegetable Cutlet With Steamed Vegetables
Are you looking for a vegetarian snack today? Then, try this tasty and healthy cutlet which is a combination of steamed vegetables and spices. This cutlet is ideal to be served as an appetizer, starter or a tea- time snack. I usually prepare this as a starter for small parties at my home.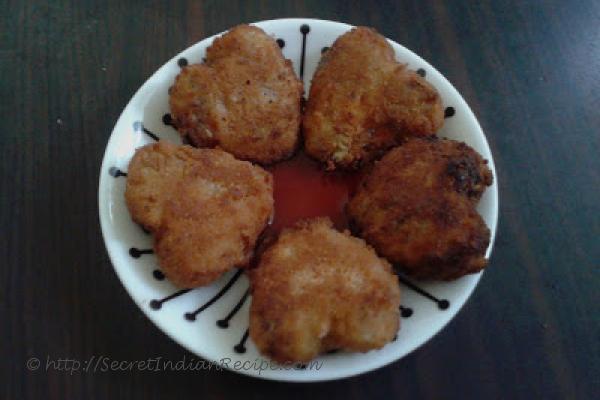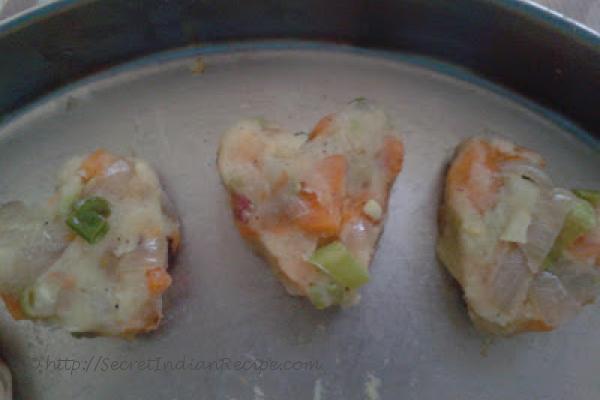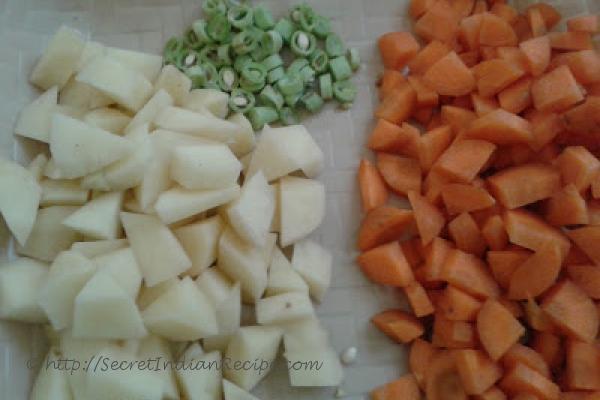 Ingredients:
Potatoes-3
Onion- 2
Carrot- 2
Beans- 10
Green chillies-2
Ginger and garlic (Chopped into small pieces)- 2 tsp
Black pepper powder- 1 tbsp
Garam masala- 1 tsp
Coconut oil- as needed
Bread crumbs- 1 cup
All purpose flour- 1/2 cup
Salt- as needed
Water- as needed
Directions:
Chop the potatoes, carrot, beans, onion and green chillies into small pieces
Boil the potatoes in water by adding salt. Mash the boiled potatoes and keep it aside
Stem the carrot and beans
Heat coconut oil in a pan. Add ginger and garlic to it and sauté for one minute
Add onion and green chillies into it and sauté until the onion turns light brown in colour
Then, add black pepper powder and garam masala powder to it and mix well
Add the mashed potatoes and steamed vegetables and mix well
Once cooled, mash all the ingredients using hand.
Divide the mixture into equal portions and flat into heart-shape or any desired shape
Mix all purpose flour with water to from a batter of medium consistency
Dip each cutlet in the batter and fry the cutlets in coconut oil
Drain excess oil by placing the cutlets on a paper towel.
Garnish with chopped onion and serve hot with tomato sauce
Footnotes:
You can refrigerate the cutlet mixture for 2-3 weeks and make instant cutlets later as you wish