Khada Moong Masala Khichdi (whole Green Gram Lentil And Rice One-pot Meal)
Khichdi is the Indian's comfort meal in winters and when you are in the mood for some light food. This one-pot meal has so many renditions with vegetables, different kinds of lentils, different spices and each version tastes different. The split gram lentil khichdi tastes way different from this whole green gram. Khichdi is also consumed when one is down with some fever or wants to have a light diet for health reasons. This is also a protein rich meal for the kids.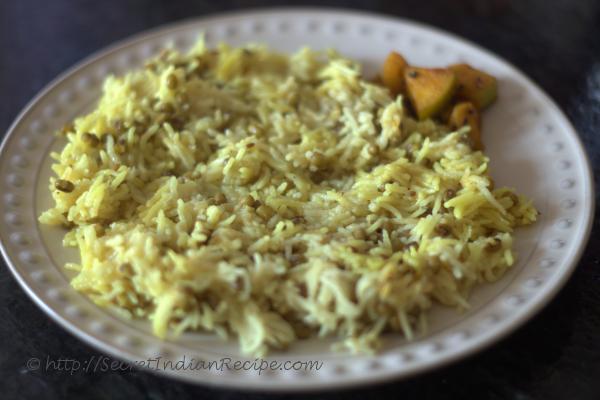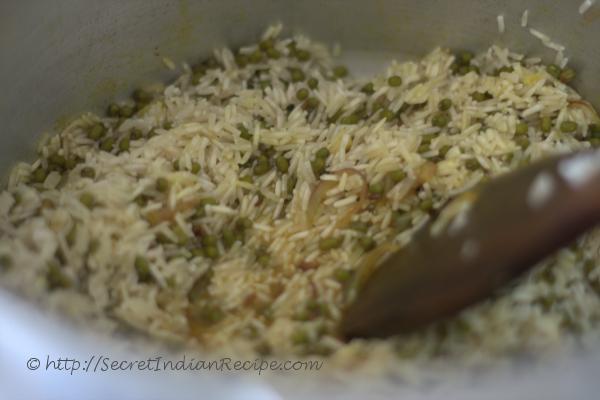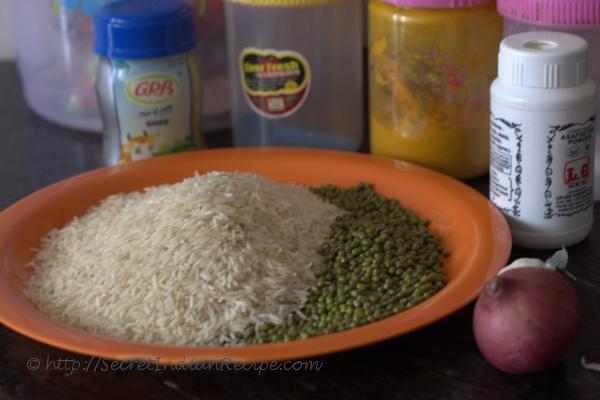 Ingredients:
Whole green gram- 1 cup
Basmati rice- 2 cups
Onion-1
Cumin seeds- 1/2 tsp
Turmeric powder- 1/2 tsp
Asafoetida- 1 pinch
Garam Masala- 1/4 tsp
Salt- to taste
Water- 6 cups
Ghee- 2 tsp
Directions:
Wash and soak the rice for 30 minutes. Wash the green gram and set it aside.
Heat the ghee in the pressure cooker. Add the cumin seeds first and when the splutter, add diced onions.
When the onions brown, add the turmeric powder, salt and asafoetida. Saute for 3-4 minutes over low flame.
Now add the green gram and rice after draining the water they were soaked in. Pour the water and pressure-cook the khichdi up to 4 whistles.
The khichdi should be mushy in consistency, so on opening if you find is less watery, you can add more water and let it simmer till it forms a mushy consistency.
Check salt levels and adjust as required and serve the khichdi warm with some pickle and curd.