Khakra (thin Crust Whole Wheat Chappati)
'Khakra' is well known Gujrati recipe. My Mother usually prepares it for Breakfast or our tiffin. I have special memories of my school days, attached with this humble recipe. My classmates used to like it very much and hence on every Monday, I used to ask Mummy to prepare it for my tiffin. Mondays used to be days for Homework submission and I used to take assistance of my classmates to finish my homework for Khakras. Now when I make it myself, I realize that it is requires lot of patience to make Khakra and my mother never complained. So by uploading this recipe online, I would like to thank you ma for all your Patience and love.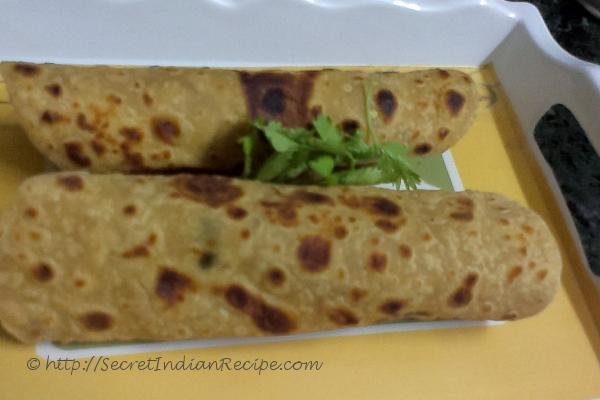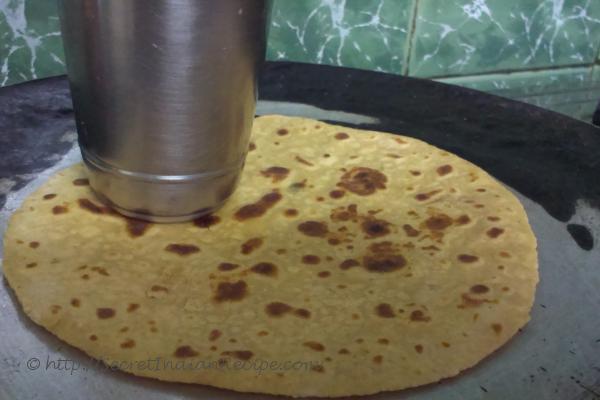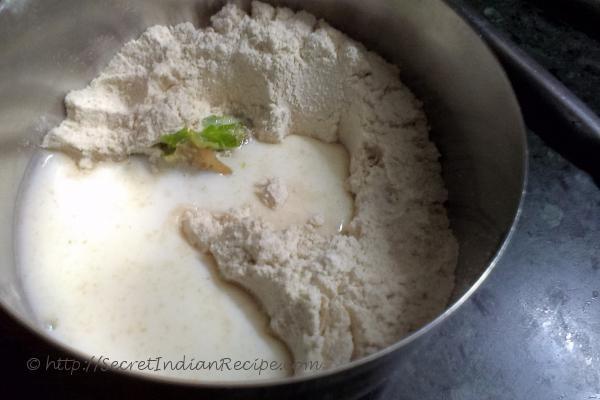 Ingredients:
Atta (Whole wheat Flour) – 1 cup
Ghee – 2 and 1/2 tablespoon
Ginger and green chili paste – 1/2 tablespoon
Salt – To taste
Milk – To make the dough
Directions:
Take the Whole wheat flour in a large bowl and add 1 tablespoon of ghee. Mix the ghee and flour together for about a minute.
Now add the ginger and green chili paste along with salt and mix. Afterwards slowly add required quantity of milk to make a stiff but smooth dough. If the dough is soft, it will be difficult to roll it thin. It is important to note that in any case you should not replace milk with water, milk gives a sweet taste to the khakras and also helps to keep it crispy for a longer time.
Once the dough is prepared heat a tawa on gas. While the tawa is being heated, take very small ball like potions from the dough and roll out thin chapattis over rolling spin.
Place each chappati on tawa and cook till one side gets whitish patches. Now flip the chappati and cook. When the chappati is almost cooked, apply some ghee on both the sides. Make sure that the flame of the gas is low.
Now take a steel glass or a Wooden knob, and press the chappati from all sides. This helps to make it crispy.
Once it becomes crispy and you can see golden brown patches on the surface, take out theand serve with Aloo ki Sabzi aur Achaar.