Khaleja Aur Lobia Ka Curry (mutton Liver Cooked With Black Eyed Peas)
Out of our love for cooking meats with legumes and vegetables, we picked up this recipe from a Punjabi friend whose ancestors hailed from Pakistan. The traditional recipe had mutton liver cooked with chickpeas. But when I saw that I had no chickpeas I lost patience and went ahead and cooked with black eyed peas. I find these peas quite bland unlike chickpeas and therefore I loved this combo that was an accidental discovery. I suggest you try this with chickpeas and that you also try cooking mutton or brain masala with chickpeas. They all carry the same recipe. I have a wrist splint currently for my carpal tunnel and it restricts my hand movements. So I did not pound fresh spices, I made this dish with my home made garam masala. However, for the authentic recipe I will list the whole spices to be pounded. I have added few leftover red and yellow bell peppers though this is not a step required in this curry.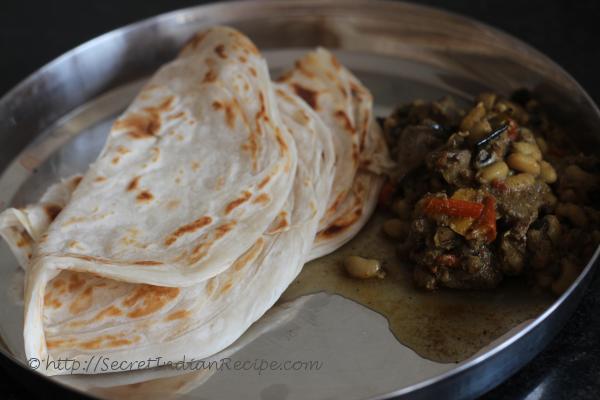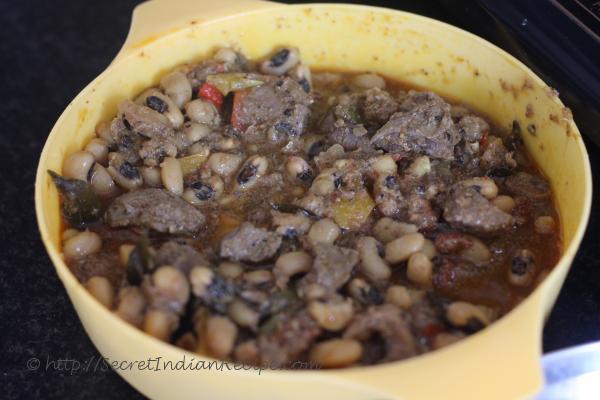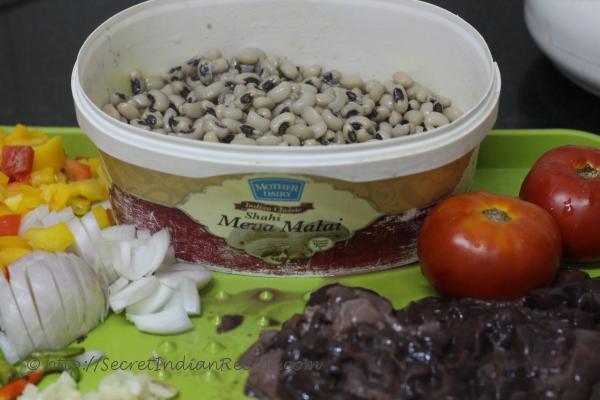 Ingredients:
Mutton Liver- 250 g
Black eyed peas- 250 g
Onions- 2
Tomatoes-2
Ginger- 1 inch long piece
Garlic- 10 cloves
Green chilies- 6
Curry leaves- 10
Salt- to taste
Chili powder- 1 tsp
Pepper powder- 1 tsp
Turmeric powder-1/2 tsp
Coriander powder- 1 tbsp
Black cardamom- 2
Green cardamom-3
Cloves- 2
Peppercorns- 1 tsp
Fennel seeds- 1 tsp
Cumin seeds-1 tsp
Bay leaf- 2
Oil- 2 tbsp
Coriander leaves- for garnish
Directions:
Soak the black eyes peas for at least 3 hours before you start cooking. Chop the onions and tomatoes meanwhile.
Mince the ginger and garlic in a mortar and pestle. Wash and chop the liver into bite size pieces.
Pressure-cook the black eyed peas up to 1 whistle with 1 cup water and a pinch of salt. Dry roast all the whole spices in a pan and grind them to a coarse powder once they cool.
Heat oil in a pressure cooker and add the minced ginger and garlic first. Once the garlic starts to brown leaving a beautiful aroma, add the chopped onions, curry leaves and tomatoes.
Add salt alone and saute the ingredients till they form a sauce. Add the ground spices, chili, pepper, coriander and turmeric powder.
Saute the spices till they are thoroughly roasted this could take 2 minutes on medium flame.
Now add the liver and black eyed peas. Add 1/2 cup water and bring the curry to boil this will give adequate time to blend the spices, peas and liver together.
Pressure cook up to 2 whistles and serve with garnished coriander leaves. Serve with rice or rotis.
Other Indian Recipes that you may Like !