Khamang Kakdi (cucumber Salad)
Maharashtrian cuisine has several salads that are typically served on the left side of the platter. This recipe is made from grated cucumber and groundnut powder. It is great for aged people who find it difficult to chew raw salad vegetables. I realized this recently when the huge salad bowl that I tossed for guests found no takers among the older guests. Khamang kakdi came to my rescue as I rustled it up quickly for them.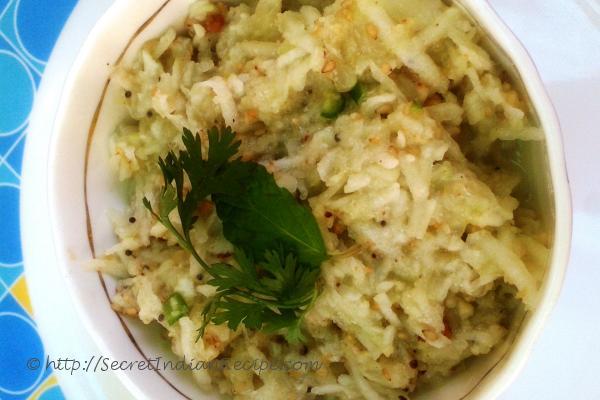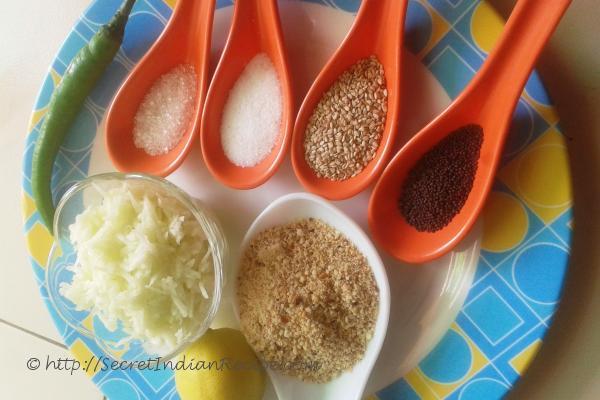 Ingredients:
1 cup grated cucumber
2 tbsp roasted groundnut powder
I tsp lemon juice
Salt to taste
½ tsp sugar
1 chopped green chilly
1 tsp oil
½ tsp mustard seeds
1 tsp sesame seeds
Directions:
In a bowl mix the grated cucumber and groundnut powder.
Add salt, sugar and lemon juice and mix well.
Heat the oil and add mustard seeds.
Add sesame.
When the seeds crackle pour the tempering on to the salad and mix.
Garnish with chopped coriander and a mint leaf, chill and serve.