Khara Manda (semolina Dumplings With Soya Stuffing)
Manda is a traditional Odia sweet dish. This is a savory variation of the same. A manda is a steamed rice-flour dumpling stuffed with grated coconut or boiled moong dal, jaggery and green cardamom. Usually children don't enjoy eating homemade sweets. By giving traditional sweets a savory twist one can create something that is tasty and healthy.
Such food makeover can play an integral role in preserving the traditional cooking processes. Making Khara Manda also opens up a wide range of opportunities to get creative with the stuffing. Different savory variations of the stuffing could be paneer, moong sprouts, keema of prawn/chicken/mutton etc. The following recipe is based on soya stuffing.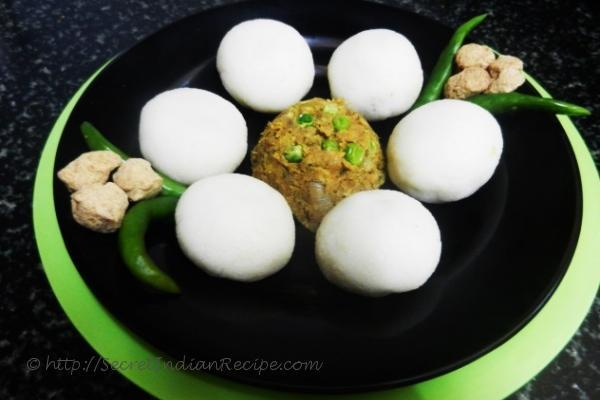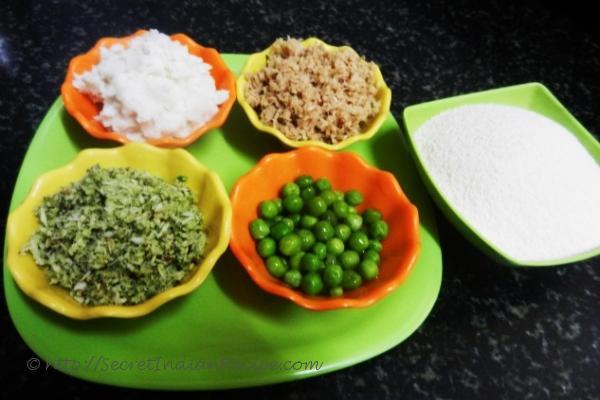 Ingredients:
Semolina- 1 cup
Keema of soya nugget: 3 Table Spoons
Mashed potatoes: 2 Table Spoons
Grated coconut: 2 Table Spoons
Green peas: 1 Table Spoon
Finely chopped onion- 2 Table Spoons
Finely chopped 2 green chilies
Finely chopped ginger 1 teaspoon
Finely chopped coriander leaves: 1 Table spoon
Chili Powder ½ Table spoon, Coriander Powder 1 Table spoon
Mutton masala powder 2 teaspoons
Salt to taste
Oil: 2 Table spoons to sauté the filling and cooking the semolina
Water for steaming
Directions:
1) Add 2 cups of water in a sauce pan or kadai, add 1 tea spoon of salt and 1 tea spoon of cooking oil to the water and bring it to boil.
2) Add semolina slowly to the boiling water while stirring it constantly. This makes the dough smooth, without any lumps. Let the dough cool.
3) Add dry soya chunks to 2 cups of warm water with salt till it becomes soft
4) Mince it using a food processor/grinder.
5) Heat 2 table spoons of oil in a medium sized pan.
6) Add chopped onions, ginger, green chili. After that add the masala powders and the keema followed by grated coconut and salt. Switch off the heat and take the pan off the stove.
7) Now add mashed potato and chopped coriander leaves and mix well to make the stuffing uniform.
8) Make small roundels with the dough (which would have cooled off by now) and flatten each like a small roti. Place 1½ table spoon of stuffing inside each and seal to make round dumplings.
9) Steam the dumplings in a steamer for 5-7 minutes.
Footnotes:
While making the dumplings, wet your hands with a little water to avoid dough sticking to your hands which can break the dumpling.
Serve with coriander chutney or ketchup!