Khasta Kachouri
It is basically a Bihari dish but keeps equal impression in Bengal.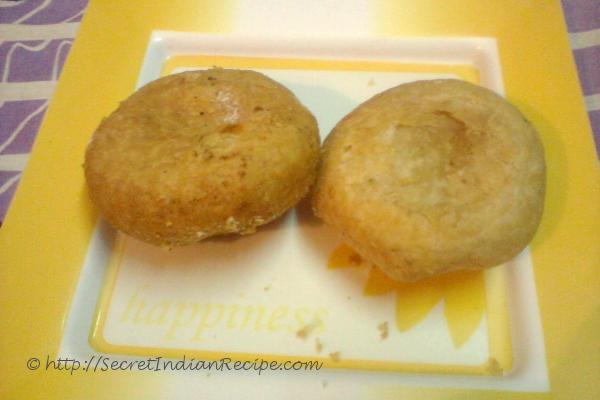 Ingredients:
Flour(Maida)- 2cup
Sattu- 1cup
Roasted cumin- 1tsp
Salt & Sugar- 1tsp
Oil- 100ml
Baking Powder- 1/2tsp
Directions:
Make a smooth and tight dough with baking powder, salt, water and oil(1/2cup) and keep aside.
Now mix the sattu, salt,sugar, cumin and little water and then saute the mixture in little oil at low flame.
Now, make bowl like structure from the maida dough and add the sattu mixture into it and close the mouth.
Slightly press it in your palm and deep fry it in oil and serve with mithi chutney.