Khatta Mitta Ananas (sweet And Sour Pineapple)
I think pineapples are yummy and I love cooking with them. Though they are fruits, I like to serve them as savoury dishes as well. Hence, I love this recipe for sweet and sour pineapple. If you are looking for something different or if you have a meal that is spicy, this is a great accompaniment. Pineapple and pork is a very good combination, so if you are going to have a spicy pork dish, I do recommend this as a side. I also have a recipe for a Pineapple Rasam, which I serve as a soup when the weather is cool and Pineapple Sambar coming up. I hope you give them a try as well.
Give it a whirl, it is super easy and mouth wateringly good. Especially if your pineapple is not very sweet.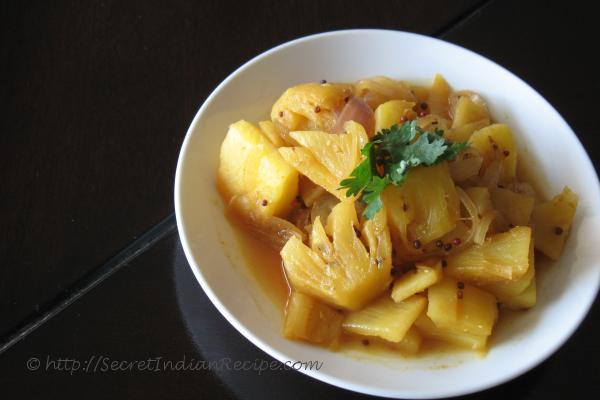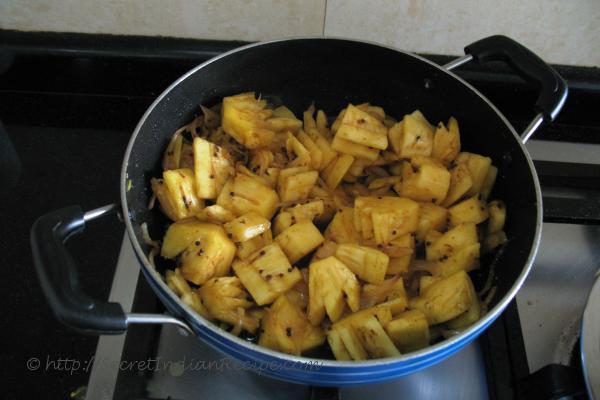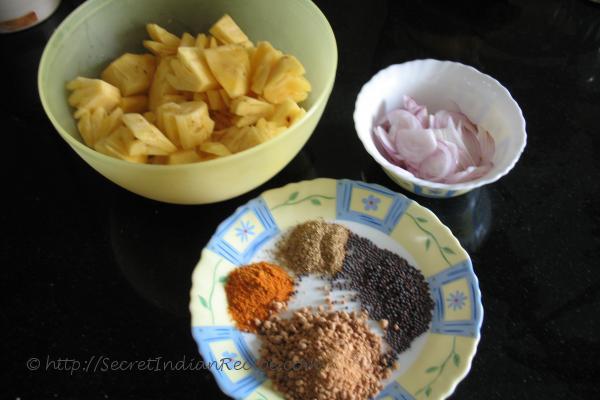 Ingredients:
1 large Pineapple, cut into 2 inch chunks
1 large Onion, sliced
1 tbsp Mustard seeds
1 tsp Chilly Powder
1 tsp Coriander powder
1/4 cup of Water
2 tbsp Jaggey
Salt to taste
2 tbsp Oil
Directions:
Heat the oil in the pan and pop the mustard seeds.
Fry the onion till it is translucent.
Take the vessel off the flame and add the powdered spices and stir around for 30 seconds.
Put the vessel back on the flame and add the pineapple, water, jaggery and salt the remaining ingredients.
Bring to a boil and simmer for 10 minutes. The pineapple will just retain its' shape at this stage.
The jaggery will thicken the sauce and you will have a lovely bhaji.
Serve hot and Enjoy!