Kheema Bhindi (minced Meat Cooked With Okra)
I love bhindi in any form. But kheema bhindi elevates the okra experience to a whole new level and especially the use of minced mutton. I am so grateful to mom for teaching us to cook our veggies in so many ways. This is the kind of curry that leaves no leftovers in my home. And it so happens that I often make these curries in small portions because I fear I am going to elevate our cholesterol levels. Nevertheless, having spicy kheema bhindi in weather like this is always a comfort. Make it spicy to beat the chills.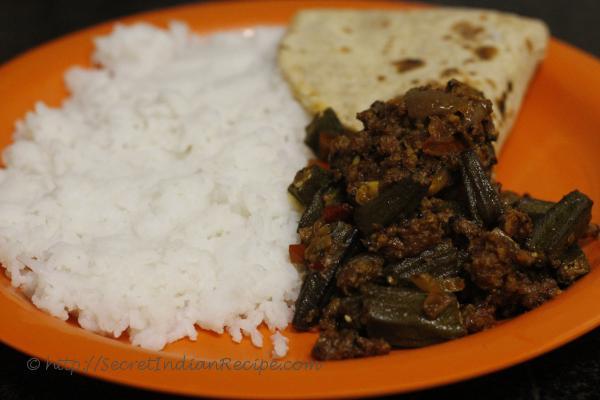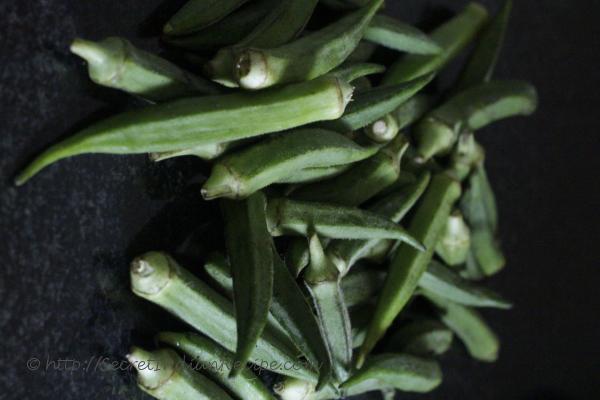 Ingredients:
Okra- 1/2 kg
Mutton mince- 150 g
Ginger-garlic paste (minced freshly)- 2 tsp
Tomatoes-2
Green Chilies- 4
Onion-2
Chili powder- 1 tsp
Coriander powder- 2 tsp
Garam masala- 1 tsp
Turmeric powder- 1/2 tsp
Cumin powder- 1/2 tsp
Salt- to taste
Oil- 2 tsp + for frying okra
Coriander leaves chopped- for garnish
Kasoori Methi- 1 tsp
Directions:
Wash the okra and pat them dry. Cut the heads off the okra and chop them into medium size pieces.
Heat oil in a pan and shallow fry the okra . Ensure the okra is dried after washing so that it does not splutter when you fry.
Drain the okra on a plate lined with a paper towel. Heat 2 tsp oil in the same pan and add minced garlic and ginger paste.
When the ginger and garlic paste starts to brown, add chopped onions and green chilies. Saute over medium flame till onions turn golden.
Add the chopped tomatoes now with salt following. Saute till the tomatoes wilt and add all the spice powders.
Roast the spice powders till their raw smell abates this should take 3-4 minutes. Now add the minced meat. Cover and cook for 10 minutes over medium flame.
Add kasoori methi after 10 minutes and now add the fried okra. Stir the bhindi and minced meat so they are coated evenly by the spices.
Cook for 5 minutes and garnish with chopped coriander leaves. The curry is ready to be taken off the stove. Serve with rice or rotis.
Other Indian Recipes that you may Like !