Kheema Masala (spiced Chicken Mince)
As with most of my recipes, this one dates back to my childhood as well. My mum would make this with the stuff that cannot be named or else they will throw you in prison, if you get my drift. I use chicken though. It is lean and tastes great. If you have left overs, scramble it into your eggs the next morning :) YummYummYumm!!!!!! Mum would call it Gotala. I think she might have made that name up though :)
Also, the recipe calls for peas. If you don't have fresh peas, frozen is just as good.
Sometimes for a variation I use fresh Fenugreek leaves (methi), finely chopped, in the same recipe as well. Just add a little sugar. Did I mention it was yum :)
If there is one recipe you do try, let it be this one. It is filling and tickles your taste buds at the same time :) Eat it with rice and dal, Roti or Pav. Enjoy!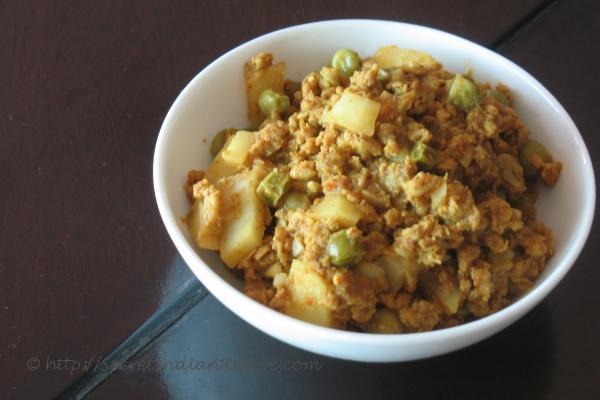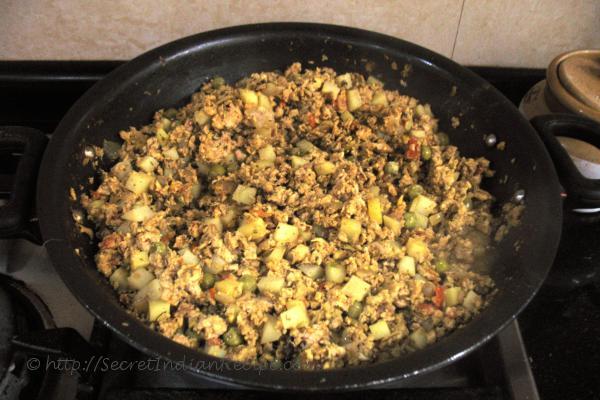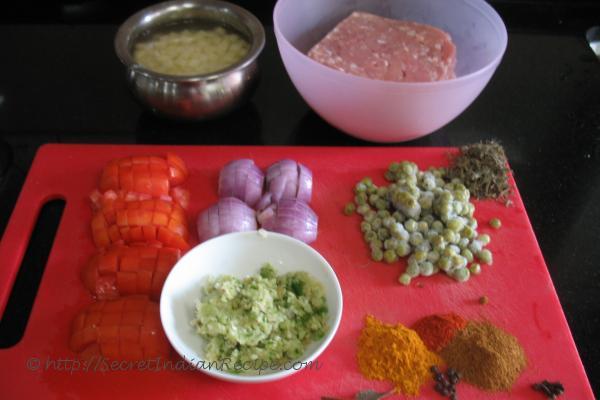 Ingredients:
2 large Tomatoes Chopped
2 Onions Chopped
1 head of Garlic
1/2 inch Ginger
3 Green Chillies
6 Peppercorns
5 Cloves
1 inch Cinnamon
1 tsp Turmeric Powder
1 tsp Chilly Powder
2 tsp Cumin-Coriander powder
2 Potatoes, Chopped into small cubes
1/2 cup Green peas
A pinch of Dry Fenugreek Leaves (Kasuri Methi)
2 tbsp Vinegar (or more if you like)
Salt to taste
Directions:
First, Grind the Garlic, Ginger and Chillies to a chunky paste. Not smooth like a puree, Just till the ingredients look minced.
Heat the oil and add the whole spices one by one. After a few seconds add the onions and ground masala.
Add the tomatoes and the powdered spices and keep cooking till the oil leaves the masala. This should take a few minutes on low heat. You can add a tbsp or two of water if you wish. This is if you think the masala is too dry.
Add the chicken mince and potatoes and stir thoroughly. The mince has to be beautifully separate for it to cook well.
Stir occasionally till the mince is well cooked, but not dry. Add the peas and let it cook, covered for one minute.
Add salt and vinegar to taste.
Powder the dry fenugreek leaves in your palms and add it to the dish. A final stir and turn off the heat.
Enjoy!