Kheema Matar (minced Meat And Green Peas Curry)
While growing up this was one of our staple curries apart from aloo kheema or gobhi kheema. We had it mostly with rotis. Though the recipe is same for all the versions they taste so different because of the flavours imparted by each veggie. And if you use mutton kheema the flavours are so different. If we have leftovers we even stuff this filling into a paratha. We never used mint those days. But I have mint in this recipe and it makes a lot of difference in the overall flavour. Using tomato puree too can make a lot of difference to the curry. A lighter version of this curry is what I use for a kheema biriyani or pulao will share that recipe some day. Till then enjoy!!!!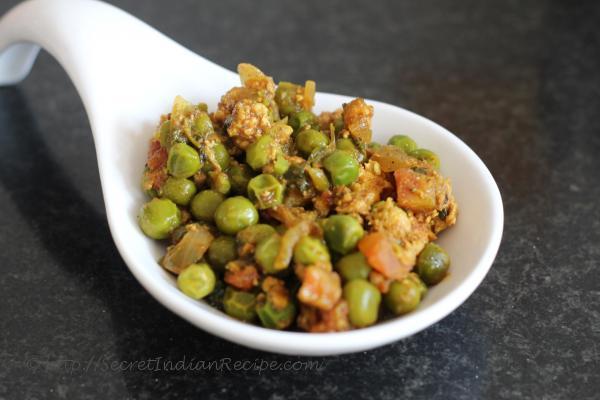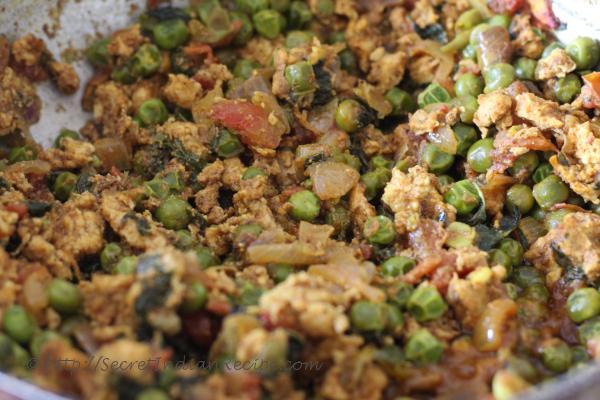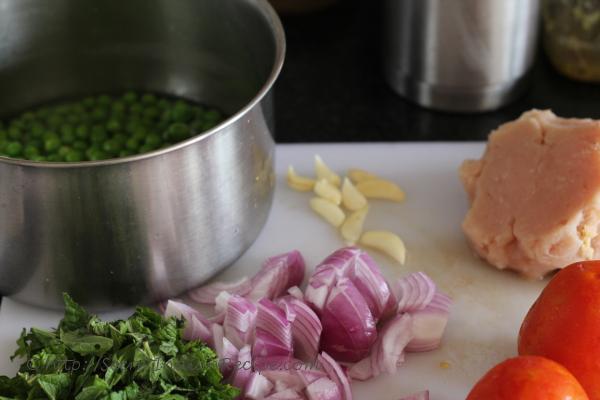 Ingredients:
Chicken minced meat- 200 g
Frozen Green peas- 1 cup
Onion-1
Garlic- 7 cloves
Ginger- 1 inch long piece
Green chilies- 6
Tomatoes- 4
Mint leaves-1/2 cup
Coriander leaves- 1/4 cup
Curry leaves- 6-8 leaves
Turmeric powder- 1/4 tsp
Chili powder- 1 tsp
Cumin powder- 1 tsp
Garam Masala- 1/4 tsp
Oil- 2 tbsp
Salt- to taste
Directions:
Heat oil in a pan and saute the minced ginger and garlic till golden brown. Add curry leaves, onion and green chilies after this and saute till onions brown.
Add the tomatoes and salt and cook the tomatoes till it becomes saucy. Now add all the spice powders. Saute till the spice powders are well roasted.
Add the minced meat and green peas together and let them cook for 10 minutes over low flame. Cover the pan with a lid to expedite the cooking process.
After 10 minutes, when you uncover the lid you will see that some water has been released from the minced meat. If you like it this way add the coriander and mint leaves and turn off the flame after 2 minutes.
I like my kheema dry at times so I turn the flame a bit high and let the gravy reduce and make a dry kheema curry. And finally I garnish with mint and coriander leaves.
Other Indian Recipes that you may Like !